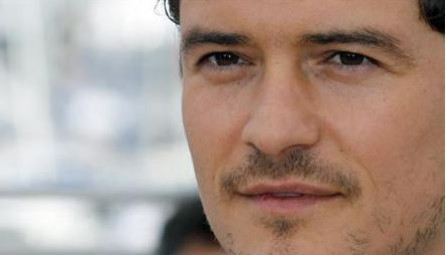 Orlando Bloom has revealed he went fully nude for new French film Zulu.
The 36-year-old actor Lord of the Rings star talked about the stunt during an appearance on Watch What Happens Live show in New York City.
The British actor, who is married to supermodel Miranda Kerr, was asked by a home viewer if he ever plans on going nude in an upcoming movie.
"You're in luck 'cause earlier this year I spent about seven days on set wearing just a c**k sock because I'm nude! It's a film called Zulu," he said, "It stars myself and Forest Whitaker. It's directed by this fantastic French director called Jerome Salle. We premiered it at Cannes. You do get to see the full Orlando Bloom."
The show's host Andy Cohen also asked the Pirates of the Caribbean actor's review about the film The Bling Ring. The movie, which is inspired by true events, tells the tale of Nicki and her friends, who used the internet to track down celebrities' home addresses, and then burgle them. The real-life teens are believed to have raided the homes of Paris Hilton, Lindsay Lohan, Audrina Patridge, Megan Fox and Bloom's between 2008 and 2009.
"I do think it's rather tragic that in America, something like robbing somebody's house can be celebrated. It's really rather ridiculous," Bloom explained, "But at the same time, I'm sure it's probably a really interesting and fascinating story. I have yet to see the film. I'm a little on the fence. I'm had my innocence robbed, too. It's a really awful thing to have happen to you."