Orlando Cruz: Therapy Helped me Physically and Mentally Prepare for This Step [VIDEO]
Cruz has recently become the first boxer to reveal that he is gay
Orlando Cruz made headlines around the world when he became the first boxer to openly announce that he was gay. It has been a long journey for the Puerto Rican who has undergone years of therapy to get the stage where he can help break down barriers.
Across the sporting world there are very few athletes who have declared publicly there sexual orientation. To do so in a sport that is perhaps the most macho, takes someone with real courage and heart. Cruz has both of these attributes in abundance; it is was what makes him such a fine boxer.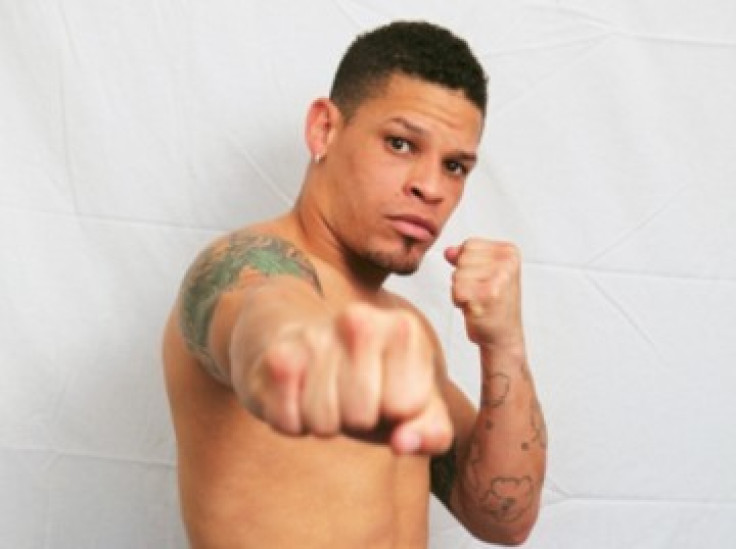 On October 19 he faces the biggest test of his professional career when he fights Jorge Pazos for the WBO Latina featherweight title. It is a clash between two boxing nations as Puerto Rico takes on Mexico. Yet, much attention will be placed on Cruz who admits it has taken his whole career to finally gain the courage to make his announcement.
"It's been a long time since I've been dealing with this - twelve years," states Cruz. "I moved to New York four years ago where I underwent psychological therapy with professionals to mentally and physically prepare for this step so important in my life and I'm very happy.
"The only thing I want is to be respected. I'm an athlete. I'm a professional and my personal life should not matter to anyone."
With 18 wins in his 21-fight career, Cruz is now on the verge of landing a WBO featherweight title opportunity against Orlando Salido. First he must get past Pazos who has also had to deal with extra media attention in the build-up to the clash.
"I don't care because that's something personal. I know he's a great boxer in the ring so that's what I'm focused on," declared the 24-fight veteran.
Cruz has the more impressive record and will hoping to make the headlines due to his boxing ability this weekend. He takes inspiration from the great Muhammad Ali and even believes he has similar qualities inside the ring.
When asked who his idol is, Cruz responds: "Mohammed Ali. I am similar, we have the same motion in the ring - the move and the show. This is my ring! It's my show! It's my time! That's Mohammed Ali. I love him."
Ali showed courage both inside and outside the ring as he stood up to the American government; Cruz has also made a statement and even revealed that it could be a life threatening one after seeing a friend murdered for being gay.
"I lost one friend who was murdered by people who hated gay men," Cruz revealed in a recent Guardian interview. "I was very angry then because homophobia ended his life in the most violent way. But I was also angry because, at the time, I was hiding this secret of mine."
With a weight lifted from his shoulders and no secret buried away, Cruz will look to continue a rich tradition of Puerto Rican fighters who have become world champions. He claims he is "hungry and thirsty" for a world title and he can "smell" victory already.
Should he safely make his way past Pazos then he could soon recognise that dream and write his name in boxing history.
© Copyright IBTimes 2023. All rights reserved.