Ethiopian authorities have confirmed they arrested a prominent blogger who criticised the government's handling of protests in the Oromia and Amhara regions. Officials said Seyoum Teshome, who works as a lecturer at the Ambo University's campus in Woliso, Oromia, was arrested on 1 October.
Ethiopia's government spokesman, Getachew Reda, told news agency AP he was investigating on the reasons behind the arrest.
When police arrested Teshome at his house, they also confiscated his computer, an Ethiopian journalist exiled in Nairobi told the Committee to Protect Journalists (CPJ).
The organisation has called for Teshome's immediate and unconditional release, alleging the arrest was part of the government's attempts to quell ongoing protests in Oromia.
News of the arrest emerged as anti-government demonstrations resumed two days after at least 55 people were killed in a deadly stampede sparked during a protest held at a religious festival.
Activists have claimed the stampede was caused after security forces opened fire on protesters. They also claimed the death toll was much higher. However, the government claimed the violence was "instigated by anti-peace forces".
On 4 October, protesters attacked a cement factory owned by Africa's richest man, Nigerian business tycoon Aliko Dangote, Fana Broadcasting Corporate reported.
Demonstrators allegedly burned trucks and machinery, as well some vehicles and offices. It is also believed protesters freed prisoners after burning a police station in West Guji zone.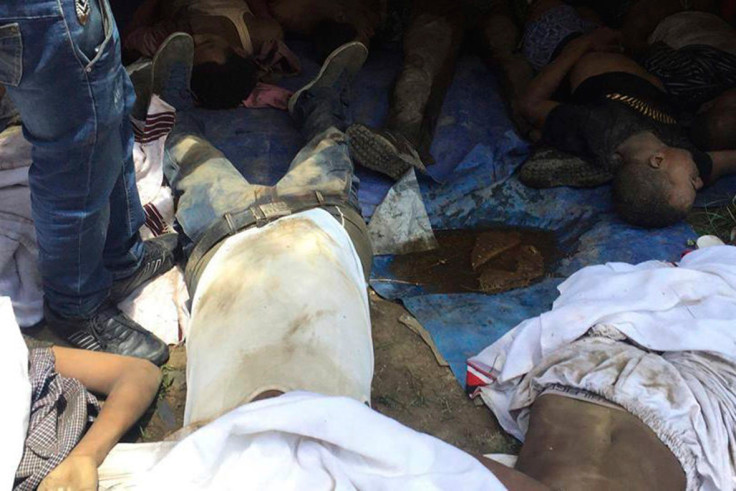 Protests in Oromia and Amhara
Earlier this year, Human Rights Watch and other rights groups claimed security forces had killed at least 100 people in the Amhara region during anti-government protests over the administration of disputed territories. The government denies the allegations of violence.
In Oromia, Ethiopia's largest state, demonstrators first took to the streets in November 2015 to voice dissent against a government draft plan that aimed to expand the boundaries of the capital Addis Ababa.
They argued the so-called 'Addis Ababa master plan' would lead to forced evictions of Oromo farmers and would undermine the survival of the Oromo culture and language
The Ethiopian government scrapped the master plan, following increasing agitation that activists claimed led to the death of at least 400 people.
Protests are continuing, with people calling for self-rule, the liberation of political prisoners and the end of what they perceive as "military regime" in the region.
This includes the cessation of an alleged crackdown by security forces on "peaceful and unarmed" demonstrators, mainly students and farmers.