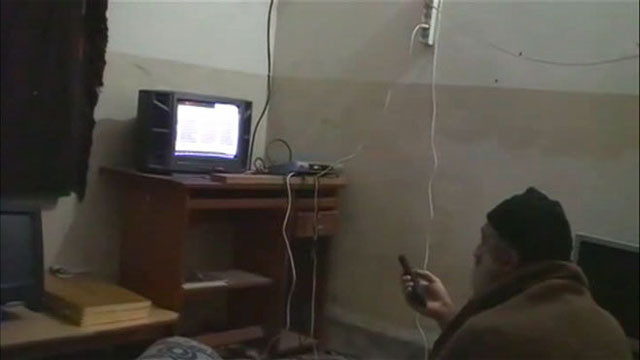 Osama bin Laden feared an Iranian dentist may have implanted a tiny tracking device in his wife's teeth. The al-Qaeda leader expressed the fears in one of 113 letters and other documents seized from his compound in Pakistan by US Navy Seals in 2011, which were declassified on Tuesday (1 March).
"The size of the chip is about the length of a grain of wheat and the width of a fine piece of vermicelli," Bin Laden wrote to his wife, using the nom de guerre Abu Abdallah.
The documents released provide insights into Bin Laden's state of mind and efforts to keep the organisation together, as US drone strikes and other counter-terrorism operations decimated senior leadership.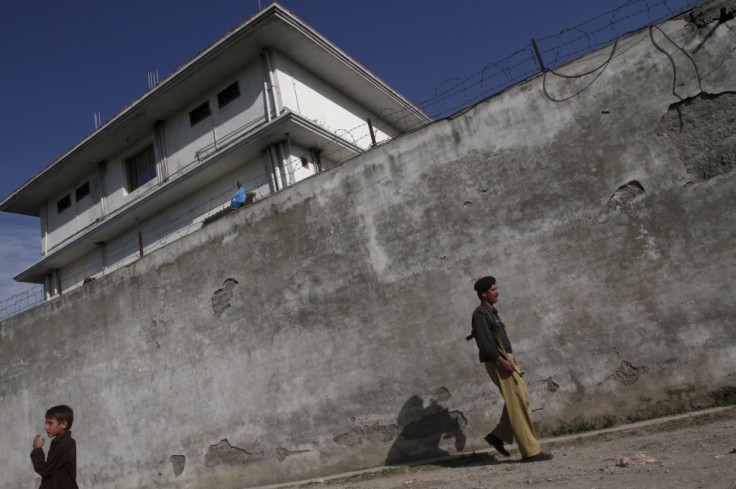 Bin Laden had lived in the Abbottabad compound for about five years with two wives, as well as children and grandchildren before he was killed in the 2011 raid.
The new releases show Bin Laden wary of efforts to track militants. "It is important to get rid of the suitcase in which the funds are delivered, due to the possibility of it having a tracking chip in it," he stated in a letter to an aide identified only as "Shaykh Mahmud" involved in negotiations over the release of an Afghan hostage. The hostage in question is believed to be Afghan diplomat Abdul Khaliq Farahi, who was held between 2008 and 2011.
In another letter he warns his wife a device could have been fitted to her after a visit to a dentist in Ira, and instructs her to "Please destroy this letter after reading it".
Despite his fears of being traced, the letters show Bin Laden actively attempting to manage the group and determined to mark the 10th anniversary of the 9/11 attacks. In a letter to one of his wives he writes: "What you write and tell me in terms of ideas, I will include in the statements. Of course you know how important they are and how we need to exploit [9/11] in the media as the embodiment of the victories of Muslims."
He was also eager to launch another high-impact attack on the US, instructing affiliates in Yemen "We need to extend and develop our operations in America and not keep it limited to blowing up airplanes".
In another, he advises al Shabaab militants in Somalia to target French citizens if they are unable to attack US citizens, and orders the execution of hostages seized by the group before the French general election for maximum impact.
"If [French President Nicolas Sarkozy] continues to refuse to negotiate, then one week before the French presidential elections we will kill one of the men (hostages), the one with the lowest rank and position in the company," bin Laden wrote. ABC reported the hostages were not killed.
The CIA claims it was able to trace Bin Laden through identifying one of the couriers he used to relay messages to followers. Among those released is a will believed to have been hand written by bin Laden in the 1990s while living in Sudan, in which he instructs how he would like his then $29m (£20m, €26m) fortune to be distributed.
"I hope, for my brothers, sisters, and maternal aunts, to obey my will and to spend all the money that I have left in Sudan on jihad, for the sake of Allah," Bin Laden wrote.
A previous batch of documents released in 2015 revealed Bin Laden's reading list, as well as letters to family members and application forms for would-be terrorists. Thousands of the cache of of documents have yet to be released, with most dating from 2009 to 2011.