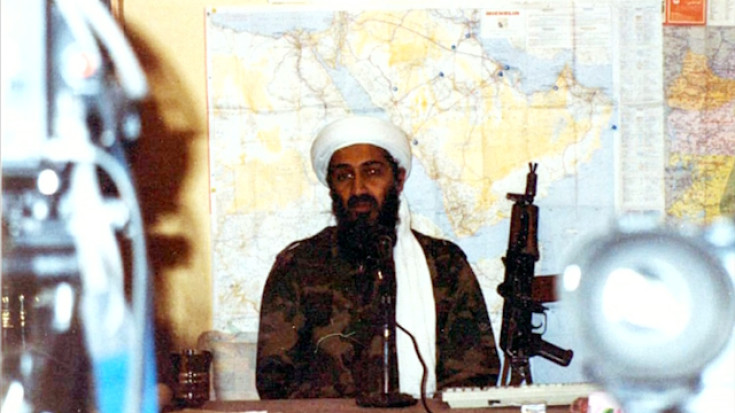 Like all jobseekers, would-be-jihadists willing to join al-Qaeda were asked to fill in an application form detailing their previous experience and expertise, documents released by the US government revealed.
The list of dark and bizarre questions applicants were asked to answer when joining the global terror group is among a stash of documents recovered by US Navy Seals during the 2011 raid on Osama bin Laden's Pakistani hideout.
The recruitment form opened asking potential Islamist militants to: "Please answer the required information accurately and truthfully" and to "write clearly and legibly".
Bearing the watermark of "The Security Committee, Al-Qaeda Organization" it then required applicant to write down their personal details - name, occupation and marital status - before passing to information more relevant to a terrorist network.
"Do you wish to execute a suicide operation?" the form read. "Who should we contact in case you became a martyr?"
The document gave an insight into what qualities and skill-sets al-Qaeda leaders looked for while recruiting. Military training and previous fighting experience were appreciated, but also was a vast contact book.
"Do any of your family or friends work with the government? If so, would he/she be willing to cooperate with or help us?", one question asked.
"Do you know any workers or experts in chemistry, communications, or any other field?", read another one"
The ability to travel or knowing someone who could was also a plus.
"List the types of passports you possess. Did you use a real or forged passport for your current travel?", the from translated by the Central Intelligence Agency read. "Do you know anyone who travels to Western countries?"
The form also asked Islamists details of their education in Islam ("How much of the holy Quran have you memorized?") and in foreign languages.
Interestingly applicants were also questioned on their hobbies, pastimes and personal achievements.
"What is your favourite material: science or literature?" the document read. "Have you invented or researched anything in any domain?".
The form is among more than 100 documents declassified by the US government four year after they were seized in Abbottabad on 2 May 2011 during the operation that killed Bin Landen.
Other releases part of the world's most wanted terrorist's bookshelf include maps on Iran nuclear sites, IT software manuals, books and a lot of material on France. The list also includes a video game guide to Delta Force Extreme 2 and a bizarre "suicide prevention guide" entitled "Is it the heart you are asking?"
The Office of the Director of the National Intelligence said that "all documents whose publication will not hurt ongoing operations against al-Qaeda or their affiliates will be released."