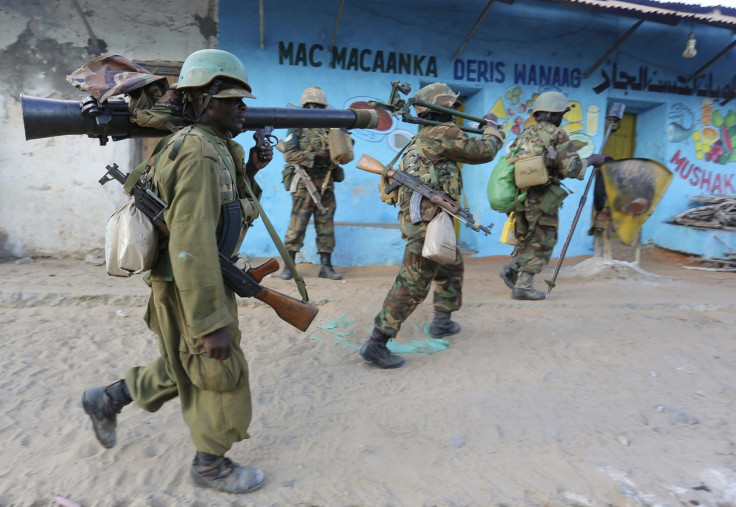 Somalia-based terror group Al-Shabaab has threatened it will greet British troops with "fire" and warned it will display beheaded corpses of British soldiers on the internet. The group made the remarks days after UK Prime Minister David Cameron announced Britain will deploy troops in Somalia to help in the fight against terrorism.
Cameron explained that around 70 troops will assist African Union soldiers currently engaged in an anti-terrorism offensive in Somalia by providing medical, logistical and engineering help. However, Al-Shabaab's spokesperson, Sheikh Ali Mohamud Rage, warned that the troops will be welcomed with violence.
"We hope we shall see the beheaded bodies of whites," Rage said in a radio broadcast, according to Reuters. He also branded Britain as "an enemy to Muslims" and accused the UK of trying to colonise Somalia.
"We shall welcome British forces with fire and you will see their dead bodies displayed on the web pages," he continued.
Al-Shabaab also carries out deadly attacks in neighbouring Kenya, in retaliation for the Linda Nchi military operation, which saw the deployment of Kenyan troops in Somalia to counter-attack the militants in 2011.
In one of its deadliest attacks, the group killed 148 people during an assault to a university college in Garissa, Kenya, in April. When the militants claimed responsibility for the attack, they said that the people were murdered as the university "is on Muslim land colonised by non-Muslims".
At least 67 people were killed during a four-day siege at Westgate shopping mall in Nairobi, Kenya, in 2013. Al-Shabaab took responsibility for the attack shortly after.
In 2009, Al-Shabaab militants launched an offensive against Somalian troops in Mogadishu that led to the Battle of Mogadishu, after which the insurgents gained almost total control of the capital. By 12 May, some 113 civilians and 15 pro-government fighters had been killed during clashes, while more than 27,000 people had fled their homes.