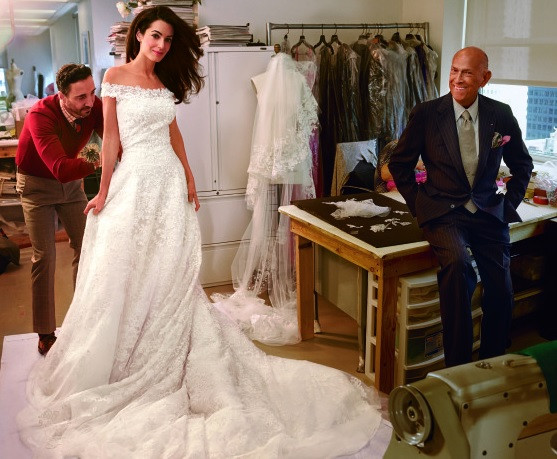 Celebrated fashion designer Oscar De La Renta has died. He was 82.
The Dominican style icon passed away at his home in Kent, Connecticut on Monday after losing his battle with cancer.
During his illustrious career, the talented designer made awe-inspiring creations for first ladies including Jacqueline Kennedy, Nancy Reagan, Laura Bush, Hillary Clinton and Michelle Obama.
He was also a firm favourite with other prominent stars such as Hollywood actresses Jennifer Lawrence, Lupita Nyong'o and Penelope Cruz.
De La Renta's death comes just weeks after he dressed his last bride, Amal Alamuddin Clooney. He created the lace gown the Human rights lawyer wore for her wedding to George Clooney on 27 September.
He is survived by his second wife Annette de la Renta, his adopted son Moses and his stepchildren from both marriages.
In tribute to the talented legend, IBTimes UK has put together a few of his most memorable quotes.
Oscar De La Renta Quotes
Fashion Vs Style
"Fashion is about dressing according to what's fashionable. Style is more about being yourself"
"I want to make clothes that people will wear, not styles that will make a big splash on the runway."
"You have to walk like you have three men walking behind you."
His Love for Women
"We live in an era of globalization and the era of the woman. Never in the history of the world have women been more in control of their destiny."
"The qualities I most admire in women are confidence and kindness."
"We're dealing with sophisticated customers. What's most important to these women is individuality. I have to create things she'll want to wear, no matter who she is."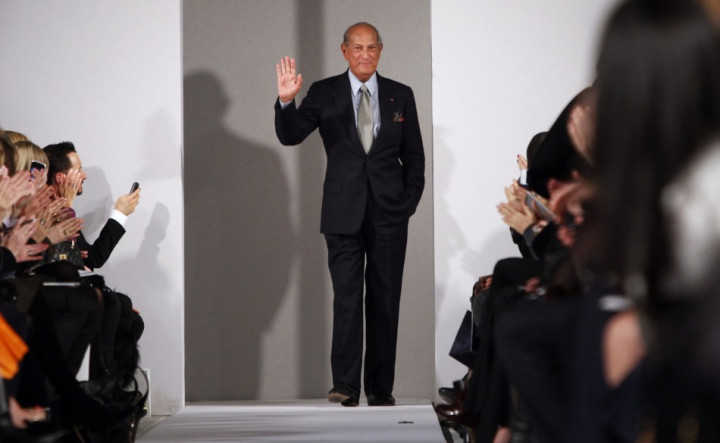 "My job as a designer is to make a woman feel her very best."
"When I started, the woman went to the store to buy a dress. She saw it in pink and red, and then she remembered that the husband, who is probably going to pay for the dress, loves it in pink. So she buys the pink. Today, the same woman goes to the store and remembers the husband likes pink, and she buys the red."
His creativity
"I don't really know how to do casual clothes."
"There is always an emotional element to anything that you make."