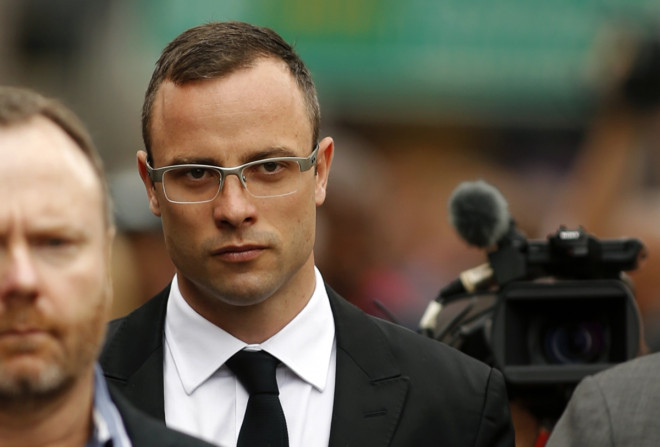 Oscar Pistorius will call on a pathologist as his first witness when the runner launches his murder trial defence next week.
The Olympian and Parlympian athlete is facing at least 25 years in jail if he is found guilty of murdering his girlfriend Reeva Steenkamp.
Brian Webber, who is on the team defending Pistorius, told AP: "It is likely that we will call Prof Jan Botha on Monday as he has personal difficulties and I believe that the state has agreed to him giving evidence first."
Leading the fallen star's defence is Barry Roux, who has the job of convincing judge Judge Thokozile Masipa that his client is innocent of premeditated murder. In South Africa, there is no trial by jury since it was abolished during the apartheid era.
Both sides are gathering strength during a week-long adjournment after prosecutor Gerrie Nel put the prosecution's case to rest. That came at the end of four week of evidence.
The pause in proceeding came after illness hit one of the two court assessors who will help the judge reach a verdict at North Gauteng High Court.
Among the evidence were text messages between Pistorius and Steenkamp, including her saying she was "scared" of him and claiming their relationship was full of "double standards".
Graphic images were released showing the scene where Steenkamp died. The images showed the floor of the bathroom where she was shot smeared with blood, along with the bat that Pistorius had used on the door, lying on the floor.
Pistorius denies murder and claims he thought Steenkamp was an intruder in his luxury home on the outskirts of Pretoria. The prosecution alleges he killed her following an argument.
The trial continues.