Three years after Reeva Steenkamp was shot dead through a locked bathroom door on Valentine's Day, her killer, boyfriend Oscar Pistorius, has finally been handed a punishment for her murder. He will spend just six years in prison for killing Steenkamp. In other words, he will give up six years of his life in exchange for every day of hers.
With his eyes on the courtroom floor, Pistorius showed little emotion other than relief as he learned he had avoided the 15-year minimum sentence for murder. His amended sentence, despite being upgraded from culpable homicide to manslaughter last year, is just 12 months longer than the original. And with the prospect of correctional supervision and rehabilitation, he may be out after two years. Pistorius has successfully played the victim, and because of this, Steenkamp and her family will likely never see justice for her death.
The athlete's tears, vomiting and pleas for redemption have paid off. In a final verdict delivered by Judge Thokozile Masipa on Wednesday (6 July), Pistorius was painted as a man in anguish, forced to deal with the consequence of his insecurities.
"The life of the accused will never be the same... He is a fallen hero, who has lost his career, and been ruined financially. He cannot be at peace," Masipa said.
Broke and broken Pistorius may be, but this is of little consolation to those closest to Steenkamp. While he must live with what he has done, his alleged grief must pale in comparison to the turmoil his victim's parents Barry and June now face, knowing their daughter's life is worth less than her killer's in the eyes of the law.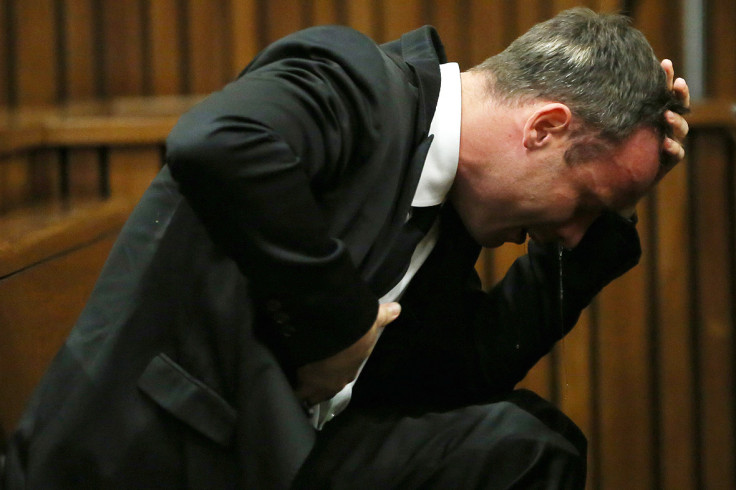 Even after Pistorius' conviction was changed to murder, his bid to appear the victim of his own problems showed no bounds. Putting words in his dead victim's mouth, he claimed Steenkamp wouldn't have wanted him to languish behind bars for her death, in between tears on a television interview aired days before his final sentence was handed to him.
"I don't want to have to waste my life sitting there," he sobbed. "If I was afforded the opportunity of redemption, I would like the opportunity to help those less fortunate, like I had in my past. I would like to believe that, if Reeva could look down upon me, she would want me to live that life." It is difficult to fathom just low Pistorius would go to avoid accountability for his actions.
If we fail to value men's and women's lives equally, we reinforce the sense of entitlement men feel to be able to act upon the reasons used to warrant violence against women. In the case of Pistorius, it was his vulnerability, his love of guns, his fears and anxieties that led to him killing Steenkamp. His defence lawyers argued that, although a hero to many, the athlete was deeply fearful. And so even after murdering a woman, he remains a "fallen hero" in his final sentencing.
It is not too far-fetched to suggest that this status awarded to high-profile men such as Pistorius affects criminal justice outcomes. And this, in turn, fuels the deadly hyper-masculinity and misogyny, which underpins violence against women.
Without a strong sentence, Pistorius' case sends out a dangerous message of impunity in a country with one of the highest rates of murder. While failing to deter perpetrators, it fails to tackle a thriving macho culture that dictates women are second-class citizens, meaning all women of any age, ethnicity, race, sexual identity and class are at risk of violence and death.
And so as Pistorius begins his six-year sentence for murdering a woman in a country which handed a rhino poacher a 77-year sentence for murder and rhino horn theft, Steenkamp's family have once again been denied the justice they deserve. It tragic and unfair, and it is dangerous.