Double-amputee Oscar Pistorius took off his prosthetic legs and walked across the court as part of his defence team's argument for a lenient sentence for murdering his girlfriend Reeva Steenkamp. The former Olympic and Paralympic runner was visibly upset after he struggled across the court in Pretoria on the third day of sentencing on 15 June 2016.
The move was an attempt by lawyer Barry Roux to prove that Pistorius was vulnerable and scared on the night he shot Steenkamp four times on Valentine's Day 2013 through a locked bathroom door at his home, killing her. Pistorius, 29, denied murdering Steenkamp, arguing he believed he was shooting at an intruder who broke into his home.
Pistorius, also known as the Blade Runner during his career, had both his legs amputated below the knee when he was a baby. The Paralympic gold medallist was not wearing his prosthetic legs on the night he shot Steenkamp, telling the jury at the original trial he was vulnerable and feared for his safety.
Roux told the court this was one of the "substantial and compelling circumstances" the judge needs to consider before handing down a sentence. Roux asked for the consideration of a non-custodial sentence that included community service.
Pistorius faces a minimum of 15 years in jail after being convicted of murdering Steenkamp after his original culpable homicide conviction was overturned following an appeal by prosecutors.
Roux said after Pistorius removed his prosthetic limbs: "This is the person – it's three o'clock in the morning. It's dark. He's on his stumps, not on his [prosthetic] legs. He is not running around the track.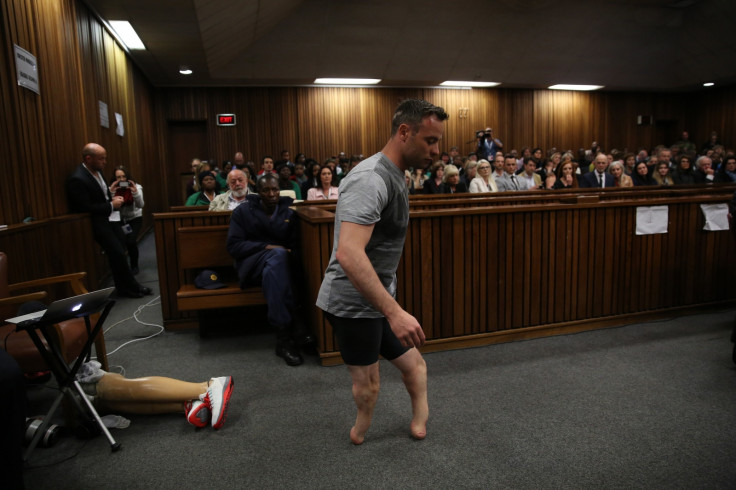 Roux added: "When he was on his stumps his balance was seriously compromised and without anything he would not be able to defend himself. He was anxious, he was frightened and he was suffering from an anxiety disorder. This must all be seen in the context of his disability and the pervasive effect of the disability."
Earlier in the proceedings, Roux said Pistorius should not be sentenced to 15 years in prison, arguing the athlete is only guilty of being "irrational" by shooting at what he thought was an intruder, and how he "tried frantically to save the deceased's life".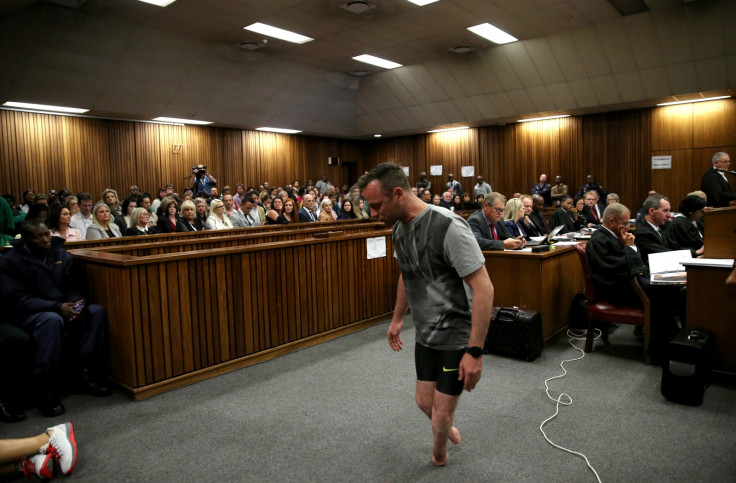 Elsewhere, the final witness called by the prosecution, Steenkamp's cousin Kim Martens, accused Pistorius of not telling the truth when giving his version of events on the night he shot his girlfriend. Steenkamp's father, Barry Steenkamp, previously agreed with the prosecutor's version of events, which was that Pistorius killed the 29-year-old model after they had an argument.