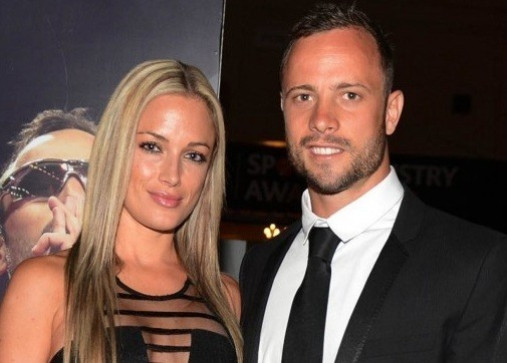 The substance found in the bedroom of Oscar Pistorius was a herbal remedy used to boost sexual stamina.
Representatives for the 26-year-old athlete confirmed the substance is Testis compositum; a herbal remedy that provides relief for symptoms associated with sexual weakness, including lack of stamina, nocturnal emissions, and male hormone imbalance.
Pistorius used the remedy for "muscle recovery", his representative Lunice Johnston said.
Testis compositum is sold in both oral and injectable forms as a testosterone booster. It contains the testicles, heart and embryo of pigs, along with other ingredients. It can also be used to treat fatigue, some online retailers say.
After it emerged that a substance was found in the blade runner's bedroom, some suggested it could have been a performance-enhancing steroid, but this has now been debunked through its identification.
Police said they found needles and the substance in his bedroom and a detective initially identified it as testosterone.
Barry Roux, Pistorius' lawyer, said the substance was not banned by sporting authorities.
They were happy
The World Anti-Doping Agency said it was aware of the substance: "It would appear to be a homeopathic treatment, and these treatments are not prohibited by the list."
Since her death, Steenkamp's friend Sam Greyvenstein has told how happy the couple were, saying "nobody suspected anything was out of order".
She told Grazia: "All she wanted was to be famous. Now, I turn on the BBC, I turn on Sky News and I see her face. The irony is that now, she's famous all over the world. Her dream was realised overnight - but in a truly unthinkable way.
"She adored [Oscar]. He adored her. It's the craziest thing. They were really happy. He would come in to say hi, and when he walked out she would tell all the stylists how mad she was about him. She was so happy - it's bizarre."
At Pistorius' bail hearing last week, Greyvenstein's statement said Steenkamp "would have married Oscar if he'd asked her".
He has been charged with premeditated murder, with prosecutors saying the athlete intended to kill her.
Pistorius claims he thought Steenkamp was an intruder and fired the shots because he felt frightened.