A BBC documentary is set to uncover what really happened the night Oscar Pistorius shot his model girlfriend Reeva Steenkamp dead.
Less than a year ago Pistorius, 26, was celebrating at the Olympic and Paralympic Games - he became the first double amputee to compete in the Olympic Games.
However, on 14 February he shot Steenkamp in the bathroom of his home in Pretoria and was charged with her murder.
Police say the crime was premeditated, while Pistorius maintains his story that he thought she was an intruder.
The BBC3 film, Oscar Pistorius: What Really Happened?, looks at the events of the night leading up to her death, and the drama that ensued.
Pistorius shot Steenkamp through the door of his bathroom near his bedroom, and then knocked down the door with a baseball bat. He had shot Steenkamp four times.
Explaining when the model died, Reggie Perumal, specialist forensic pathologist, said: "All indications are that she died on route to the bottom where he laid her body downstairs. She died at or about that point."
The filmmakers also hear an interview with the athlete's friend Justin Divaris. Pistorius called Divaris, who had introduced him to Steenkamp, after he shot her.
"All he said to me was that there's been a terrible accident. Reeva's been shot. I've shot Reeva. And then the neighbour picked up the phone and she said it's true that Reeva has been shot.
"By the time I got there, there was a whole lot of police there."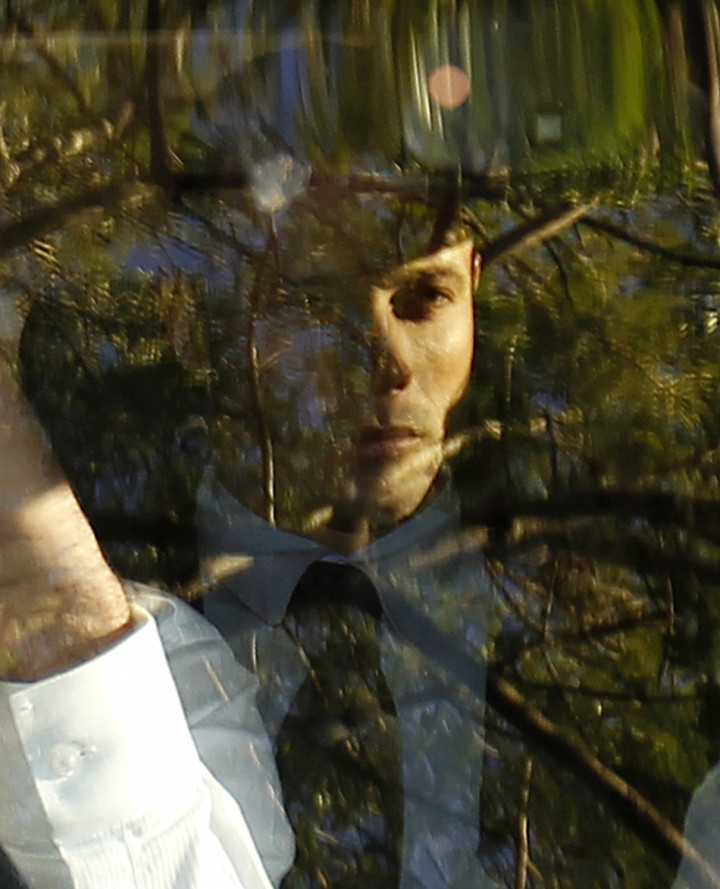 The film also reveals how Steenkamp had met with her ex-boyfriend two days before she was shot and that Pistoirus interrupted them by phoning her twice in the space of 20 minutes.
Warren Lahoud explains: "I said 'is everything ok? I mean he's phoned twice already, every twenty minutes'. I asked her that question. She said 'there's nothing wrong'.
"She seemed fine. We didn't really discuss personal relationships; it was more a friendly thing.
"She didn't seem unhappy. She always told me that she wouldn't be with anybody that she felt unhappy with, or she wouldn't allow herself to be with somebody like that. She asked me how business was going, I asked her how her modelling was going, what she's doing, where she's at, how things are."
Pistorius is currently challenging his bail conditions set at the hearing last month. He wants to be able to travel internationally, does not want to undertake drug and alcohol tests and does not want to report to a police station daily or to a parole officer.
Reports recently emerged that the athlete is suicidal but these claims have been denied by his representative, Arnold Pistorius.
"[Oscar] is in deep mourning but despite the tragic circumstances he is certainly not suicidal," his uncle said. "Oscar, broken as he currently is, believes he has a purpose in life and is working towards that."
Oscar Pistorius: What Really Happened? is on at 9pm on BBC3 tonight (Monday).