The mother of Reeva Steenkamp has described the possibility of Oscar Pistorius's early release from prison as "disgusting."
The 28-year-old athlete was jailed for five years last October, after he was found guilty of culpable homicide over the killing of his girlfriend Reeva Steenkamp on Valentine's Day in 2013, at his home in the South African capital, Pretoria.
However, it has emerged that he could be released on appeal after serving only ten months of his five year sentence. If the appeal is successful the man known as the Bladerunner could serve some or even all of the remainder of his sentence under house arrest.
In an interview with The Citizen June Steenkamp said Pistorius should pay for his crime.
"I don't think it's a good idea to let him back in society so quickly," she said. "He shot my daughter through that door where she had no space to move or defend herself. One of the bullets blew her brains out; it is disgusting what he did to her...10 months is just not enough. Justice must be done, otherwise there will be chaos," she told the newspaper.
Mrs Steenkamp, 68, has spoken in the past about forgiving Pistorius for taking her daughter's life after he shot her four times through the door of a locked bathroom. And while she has stated that she doesn't want to see Pistorius suffer behind bars, she said she will oppose the idea of his early release if officials formally approached her regarding the matter.
The views of Reeva's family are expected to be taken into account by the Department of Correctional Services when the appeal is reviewed.
Pistorius' lawyer Rohan Kruger, told South Africa's Sunday Times he was confident his client would be released early from Kgosi Mampuru jail, where he is being held in the hospital wing.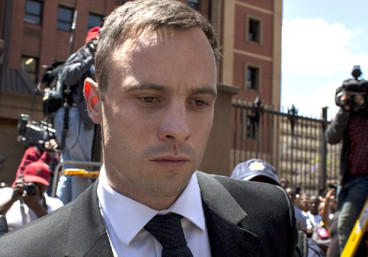 Mr Kruger said Pistorius will have to adhere to strict parole conditions as he prepares to face the world.
"He will have to lift his head and take it on the chin. He took it on the chin when he got the verdict and he will do the same when he walks through the prison gates in August. The parole conditions will be at their discretion: don't drink or do drugs, go to church. He'll have a psychological programme, an anger management course. They will set the parameters and he will keep to them."
He revealed that the disgraced Olympic track star wanted to work with children in an attempt to repay his debt to society.
"Oscar is keen to become involved in assisting children in whatever opportunity will present," he explained.
The four-bedroom home where Pistorius killed Steenkamp was sold last year to help pay for his legal bills. If he is released early he is expected to stay in the comfort of his Uncle Arnold Pistorius's home, where he lived following his arrest until his conviction.
Meanwhile, there is a possibility that his jail sentence could be extended further. The NPA is appealing the length of sentence the sprinter was given for the culpable homicide conviction after prosecutors had urged Judge Thokozile Masipa to order a ten-year jail term.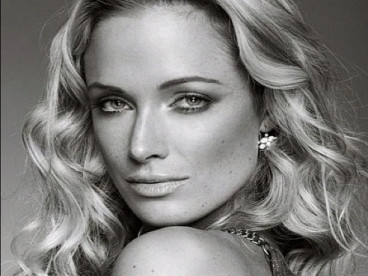 Pistorius had defended his actions saying he shot four times at a locked toilet door in the early hours of Valentine's Day in 2013 believing there was an intruder in his house.
While prosecutors argued that his actions were deliberate and that he killed Steenkamp in a fit of rage, the trial judge did not accept their claims, saving him from a murder conviction. Prosecutor Gerrie Nel had argued the sentence was, "shockingly inappropriate and does not fit the crime and the accused."
The case will now go before South Africa's Supreme Court of Appeal.