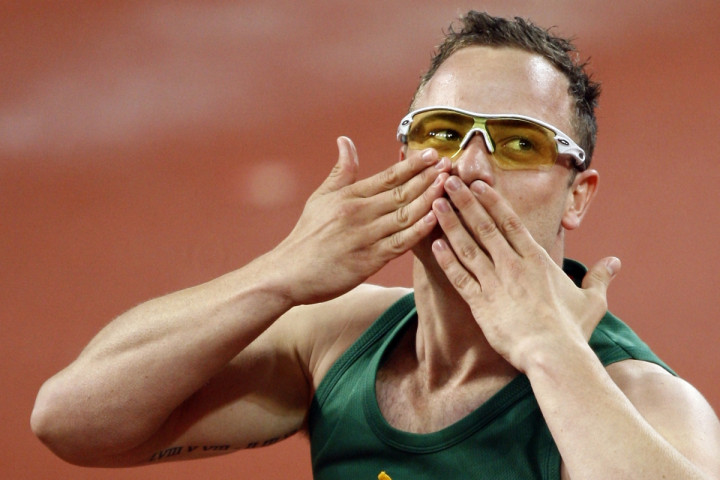 Oscar Pistorius has been sharing gym sessions with a notorious Czech underworld figure to help him keep fit while in prison.
The 27-year-old fallen track icon, who was jailed last month for killing his girlfriend Reeva Steenkamp, has been working out with tycoon Radovan Krejcir using the suspected fraudster's personal gym equipment, according to documents from the penitentiary in Pretoria .
A return to competitive athletics following the Paralympian's release from jail has not been ruled out for convicted killer, Pistorius.
The arrangement came to light after the burly Czech national had initially complained in writing that his equipment had been taken away. It reveals Pistorius had risked Krejcir's ire by not asking first for permission to use the keep-fit gear.
Krejcir wrote: "My equipment was offered to Mr Oscar Pistorius to train on, on his arrival at this facility without my knowledge. I did not object to Mr Pistorius utilising my equipment after he arrived at this facility and, in fact, Mr Pistorius and I started training together."
The reason why Krejcir's equipment was removed by the prison authorities is unclear. The Mail suggested it happened because Pistorius did not have same privileges as Krejcir, who is being held on remand in contrast to the runner, who has been convicted.