South Africans have reacted angrily to the decision by a South African court to acquit Oscar Pistorius of murder over the shooting of his girlfriend Reeva Steenkamp.
Judge Masipa delivered the judgment at the North Gauteng Hight Court in Pretoria, before finding Pistorius guilty of culpable homicide. This offence (similar to manslaughter in Britain) carries a potential jail term of 15 years, or a custodial sentence at the judge's discretion.
Many of Steenkamp's family and friends appear to believe the verdict was extremely lenient.
One journalist at the scene, Eyewitness News reporter Mandy Wiener, tweeted: "There's a sense amongst Reeva's friends that 'she didn't get what she deserved'. Most are in tears and dazed."
Another Erin Conway-Smith tweeted: "Gina Myers, Reeva's best friend, looks terribly upset by the verdict, crying, putting her hand to her mouth."
The South African public has been enthralled by the trial, and there is now a wave of outrage rolling across South African social media, suggesting that many are not convinced Pistorius was handed the verdict he deserved.
"Judge Masipa ought to have found Oscar Pistorius guilty for murder. A highly trained trigger happy person such as OP shot four bullets in different ways clearly intending to kill whoever was behind the door," said MthimbanaT, who posted a comment on South African news site SowetanLive.
"That is murder, finish en klaar. If she proceeds to mess up the culpable homicide charge as well, the State must do the right thing and appeal."
Another SowetanLive commenter said: "Most of us were stupid to expect more in this case. It really always was simply a case of femicide, almost a misdemeanour under SA law.
"Had a real male intruder been killed in the toilet that day we'd be seeing a different verdict today."
Antonia Pina wrote on the News24 website: "Good old Oscar will be in fine form to celebrate in some trendy nightclub later tonight. The tears, the shakes, the convulsions and the prayers are a thing of the past. They served a purpose and exposed a coward!"
"Now it looks like Reeva Steenkamp is guilty of her death... Travesty of justice," said Rito Mkhari.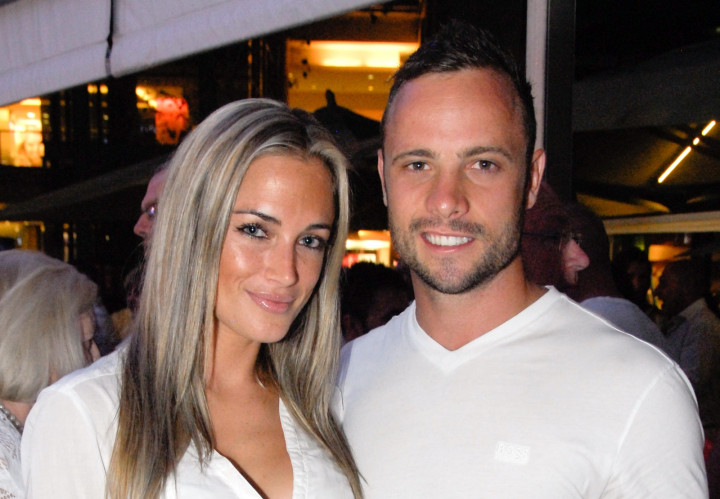 However some more moderate voices have also spoken up to temper the backlash.
"Oscar Pistorius has been found guilty of unlawful killing, yet too many armchair critics here swayed by public opinion with little / no understanding of well-established SA law," said Keith Oosthuizen via News24.
Jan Vermeulen said "I'm not a lawyer, nor a judge, so I have little choice but to trust expert comment on the matter. That said, it's about the outcome I expected."
"Most South Africans say Oscar Pistorius should have been found guilty of murder but they fail to understand that our personal opinions have nothing to do with the way the law works... The state... failed dismally to prove that when Oscar Pistorius discharged his firearm his intention was to Kill Reeva" said Darkman Guluva via News 24.
"Whether we believe he is guilty of premeditated murder or not the evidence presented in front of the judge wasn't enough to convict him of this charge. Culpable Homicide is different though and I expected him to be convicted of this charge... I am looking forward to sentencing as I want to see how it will go."
"I'm playing devil's advocate here: If you were the Judge, on what evidence would you have issued a pre meditated murder verdict? For me, the state did not provide that kind of evidence. Too many assumptions, and theories," said another commentator, Emone Nomore.
Pistorius is due to be sentenced in a hearing which has been likened to a 'mini-trial' in many quarters. The date of the sentencing has yet to be confirmed.