Ah, Hollywood, the land of dreams and the craziest people on the planet. Maybe it's the effect of being the fantasy figures of millions, or perhaps the numbing effect of sitting for hours at the awards ceremony, that the stars say and act in the strangest way. And we're not just talking about John Travolta's waxwork-like appearance.
Some of the most toe-curling moments include Marlon Brando refusing his 1972 Oscar for The Godfather. He boycotted the ceremony in 1973 and sent a woman named Sacheen Littlefeather to give a short speech protesting against the stereotypical treatment given to Native Americans by the film industry. Red faces all round, and it wasn't just from the champagne.
There was also a well-intentioned but poorly thought-out musical interlude when Debby Boone sang with a deaf children's choir who weren't really deaf. At her performance of the Oscar-nominated song You Light Up My Life, the cute group of children accompanying her didn't know sign language and weren't actually hearing impaired. Nice try, though.
Most Surreal Speech
Gwyneth Paltrow really earns two gongs here - one for most weepy woman to win the Oscars and also for La La Land hyperbole. At her win for Shakespeare in Love, 1999, she said: "My earthly guardian angel Mary Wigmore and especially to my father Bruce Paltrow who has surmounted any surmountable obstacles this year. I love you more than anything in the world. And to my grandpa Buster, who almost made it here tonight, but couldn't quite get here."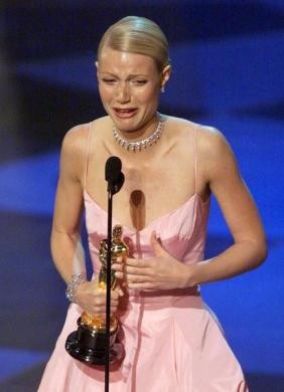 Weirdest kiss
Oscars night is the smoochiest night apart from Valentine's, and Adrien Brody couldn't resist the temptation of planting a big smacker on Halle Berry on his win for The Pianist.
But even the most jaded journalist on the red carpet would have been goggling at Angelina Jolie. "I'm in shock. And I'm so in love with my brother right now, he just held me and said he loved me." She planted a passionate kiss on the lips of her brother James Haven when she won Best Supporting Actress for Girl, Interruptedin 2000. The clinch topped a poll of the worst celebrity public displays of affection.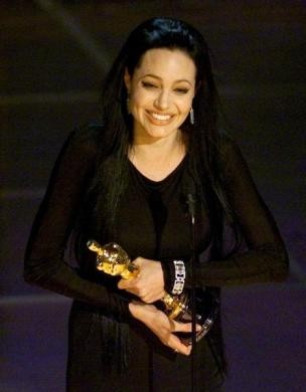 Worst analogy
Who else thinks that a metal statue is similar to a thirst-quenching liquid? "This is the best drink of water after the longest drought of my life," said Best Director and Best Picture winner Steven Spielberg, picking up the award for Schindler's List in 1994.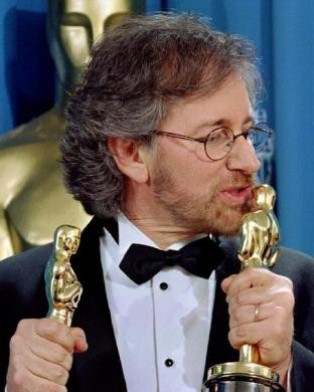 The ego has landed
Yes, Titanic was one of the biggest grossing films, making $2.9 billion worldwide, but a little humility would be nice. However, it's probably not in James Cameron's vocabulary. "I am the king of the world," he said unblushingly on winning Best Director in 1998.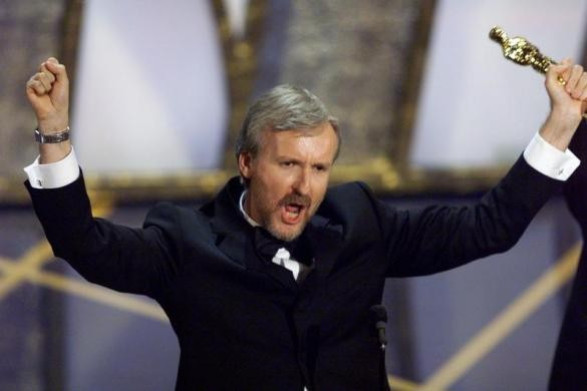 Out and proud?
Well done to Tom Hanks for his pro-gay speech upon winning Philadelphia in 1994. "I would not be standing here if it weren't for two very important men in my life... my high school drama teacher, who taught me 'To act well the part, there all the glory lies,' and one of my classmates... Two of the finest gay Americans, two wonderful men that I had the good fortune to be associated with."
Maybe Hanks should have checked with his old teacher first, who wasn't actually out of the closet at the time.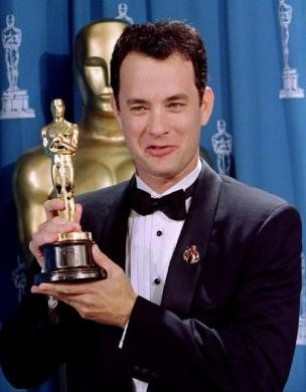 False Modesty
We all know that actors need to be told how wonderful they are. But sometimes it's all a bit too obvious. "Did I really earn this, or did I just wear you all down?" asked Sandra Bullock after winning Best Actress for The Blind Side, 2010. The answer is yes, Sandra.