As if any of us could forget, the Oscars will be taking place on 28 February. And unless you've been living under a rock for the past few months, you'll also know Hollywood's most prestigious awards have come under scrutiny for lacking diversity across its nominees, particularly this year, when the board was rife with snubs of actors who deserved to be recognised.
But while it's no excuse, the problem treads much deeper than glittering award shows and that's why the resolution is going to be hard to come by if it's only ever discussed during this season.
It's no secret that there's a lack of true diversity in Hollywood, particularly in its mainstream, something a recent study by USC's Annenberg School for Communication and Journalism highlighted this. "The film industry still functions as a straight, white boy's club," the report, Inclusion Or Invisibility? Comprehensive Annenberg Report On Diversity In Entertainment, states as one of its major findings.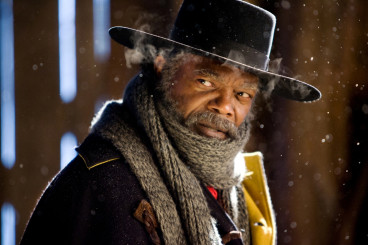 The researchers looked at more than 21,000 roles and discovered only 28.3% of characters with dialogue in 2014-15 films were from non-white racial/ethnic groups, even though such groups make up around 40% of the US population. Also noted was only 7% of films presented casts with a balance of race and ethnicity that reflected the country the movie was set in.
Films weren't just overwhelmingly white either but also frequently left out women and members of the lesbian, gay, bisexual and transgender (LGBT) community too. The other findings revealed there were very few roles for women are aged over 40, white gay men far outnumbered any other kind of LGBT person onscreen, only two black women directed a major-distributor movie in 2014 and people of a Hispanic background made up just 5.8% of characters, despite making up about 17 % of the population.
"We're seeing that there's not just a diversity problem in Hollywood; there's actually an inclusion crisis," Stacy L Smith, one of the study's authors and founding director of the Media, Diversity and Social Change Initiative at USC, said in an interview. "I think we're seeing, across the landscape, an erasure of certain groups: women, people of colour, the LGBT community. This is really [an] epidemic of invisibility that points to a lack of inclusivity."
So if you look at the film industry this way, it's somewhat easier to understand why certain ceremonies lack a certain level of diversity, because to begin with, it's a numbers game and the odds aren't exactly stacked in diversity's favour.
Sadly, you can't also prove certain snubs were prejudices rather than honest opinion. In no way am I saying people weren't left out, though; they most certainly were. In my eyes, anyone could see that Samuel L Jackson's performance in Quentin Tarantino's The Hateful Eight warranted a nod, while Michael B Jordan should have been acknowledged for Rocky follow-up Creed.
Similarly, there were snubs in regards to sexuality too, what with the critically acclaimed Carol missing out on a best picture nod and Todd Haynes getting side-stepped for best director, it comes down to the same underlying issue too. Haynes was the only openly gay director in the running for various award show nominations this year, up against the likes of Steven Spielberg, Adam McKay and Alejandro González Iñárritu, and similarly Carol was the only film depicting a same-sex relationship.
Meanwhile, only three (well two and a half as Spotlight doesn't really count as it's an ensemble piece) of the eight films nominated for best picture are led by women. But this again just proves that more films need to be made with a focus on black culture, women and those from the LGBT community.
Unfortunately, while this lack of inclusion is whispered about all year, it is only ever shouted about come award season and soon blows over once the gongs have been dished out. The problem is far bigger than getting a certain award and it shouldn't be solely up to Academy board members to try and rectify the problem, some responsibility should be on directors, screenwriters, producers and studios not diversifying their films enough too... give the awards shows so many quality diverse films that they can't possibly leave them out of the running.
Stop with the white-washing, stop with the films we've seen a million times over and produce original content that dares to be different, and write fresh and interesting roles that reflect society.
Ultimately, the film-makers who are keen to sidestep the trend just need to keep going for it. Take a risk, ignore the backlash and pursue what they and those creating the film with them want to produce rather than what necessarily will make them the big bucks right away.
But then again, I think in this day and age, they should be making conscious decisions to diversify the people they're presenting both in front and behind the camera. Of course, I understand a Hollywood blockbuster does need to get funding and make money to be made in the first place (which is why addressing such obvious snubs is so important too) but I believe if you're using talented individuals, there will be always be an audience that appreciates their efforts and watches their films.
For more entertainment news follow A-List on Twitter @Alistinsider