Wolverine 3 is likely to be the last time Hugh Jackman reprises his role as the iconic X-Men character but not much else is know about the upcoming mutant movie. It has not even got an official title yet but rumours have emerged in regards to the direction the film is likely to follow.
According to Den Of Geek, which cites multiple unnamed sources close to the project, the instalment is looking to adapt an Old Man Logan (a series straight from the Marvel comics) for a while now as well as eyeing up an R-rating since discussions about the film began. The current success of Deadpool in cinemas will likely help to cement 20th Century Fox's decision to pursue more mature content with the movie, which might be necessary given how violent the issues are.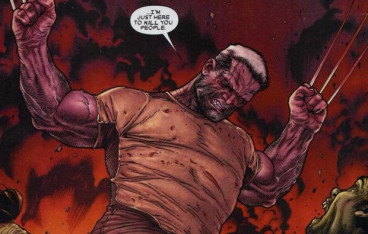 Old Man Logan tells the story of Wolverine as the last surviving X-Man in a dystopian world where he has vowed to never use his claws again. However, the comics go heavy on the Avengers character references, as well as featuring appearances from Hawkeye and Daredevil's Kingpin, so the film would likely be only a loose retelling of the story since it would need to stay away from these nods due to rights issues.
Characters such the Hulk, the Red Skull and even Venom even cropped up and very few characters from the X-Men universe appeared. While this means we will not see Logan using Iron Man's armour or Captain America's shield in Jackman's last outing, the core story could still be told with different characters, a move that, according to creator and Fox creative consultant Mark Millar, would not be too difficult because the story was structured more around Logan's journey than the people he encounters.
"The way I worked [the series] is I actually structured it as, I broke it down mechanically," he told IGN in September 2015. "I figured out going from this part of America to that part of America and what he would encounter along the way, and then I added in the adversities later."
When it comes to X-Men and other mutants on the big screen, Deadpool can be seen in cinemas now while X-Men: Apocalypse opens in the UK on 19 May; Gambit sometime in 2017; Wolverine 3 on 2 March 2017; and an unannounced X-Men film in the summer of 2018. The New Mutants and Deadpool 2 are also in development.
For more entertainment news follow A-List on Twitter @Alistinsider