Sad that The X-Files revival series, starring Gillian Anderson and David Duchovny, has come to an end? Can't bear the thought of television never again revisiting the well-loved characters of Fox Mulder and Dana Scully? Well, while a second season of the rebooted version of the show isn't in the pipeline (yet), fans of the cult programme do have a new outing to look forward to in the future, it just won't be on the small screen this time round.
Instead, a short series of books called The X-Files: Origins are currently in development, with the sole purpose of shedding some light about Mulder and Scully's back stories from when they were teenagers. And of course, they hadn't yet met one another. Whether or not there's a need for such information, seeing as the original television series touched upon the characters' formative years during its nine season run (particularly Mulder's in relation to his younger sister, Samantha), this news is bound to please hardcore fans of Chris Carter's hit show, who are always left wanting to know more.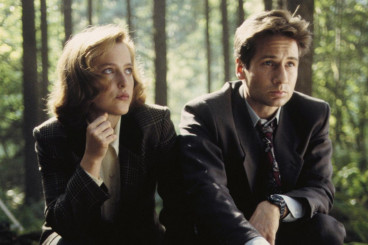 According to Entertainment Weekly, two novels will be published in January 2017, entitled Agent Of Chaos and Devil's Advocate, each focussing on Mulder and Scully respectively. Each story will be set in 1979, when subjects such as serial killers, paranormal activity and government conspiracy were all hot topics.
The books, which will reportedly take a young adult tone, will follow 17-year-old Mulder and 15-year-old Scully and their life-changing experiences that lead them to become two polar opposite FBI agents.
Agent of Chaos, Mulder's story, will be written by the New York Times best-selling author Kami Garcia, the co-author of the Beautiful Creatures and Dangerous Creatures novels, while Scully's story Devil's Advocate is being penned by Jonathan Maberry, the horror novelist behind works such as Assassin's Code, Dead of Night, Patient Zero as well as a few Marvel Comics.
"When I watched the pilot episode back in 1993, I became immediately obsessed with The X-Files," says Erin Stein, Publisher of Imprint, in a statement about the upcoming novels. "As a die-hard fan of the show, the opportunity to work with incredible authors on original stories about these characters is a dream come true for me. Why did Mulder become a believer? Why did Scully become a sceptic? We get to tell those stories."
For more entertainment news follow A-List on Twitter @Alistinsider