After Ellen Degeneres Oscars selfie caused a Twitter sensation, everyone from Homer Simpson to Bollywood icon Shah Rukh Khan and the cast of Made In Chelsea have been inspired to create their own epic selfies.
The Simpsons creator Matt Groening posted a cartoon version of the famed Oscars selfie, which he claims told the real truth of the star-studded selfie that went viral.
His version shows Homer Simpson being booted out of the shot by Bradley Cooper.
"The ugly true story of that Oscar selfie can finally be told! Let's break Twitter again. Look for Bart," read a tweet on the official Homer J. Simpson account with the picture.
The cartoon version of the picture featured all the original celebrities who were captured in the impromptu Oscars shot, which was retweeted over 3 million times, making it the most retweeted image in history.
It also includes Bart Simpson poking horn fingers behind the cartoon Meryl Streep's head, as well as a wider image of Jared Leto who was squeezed out of the original.
"I've finaly made it. I am a Simpson!" the Oscar winning Leto wrote on Twitter.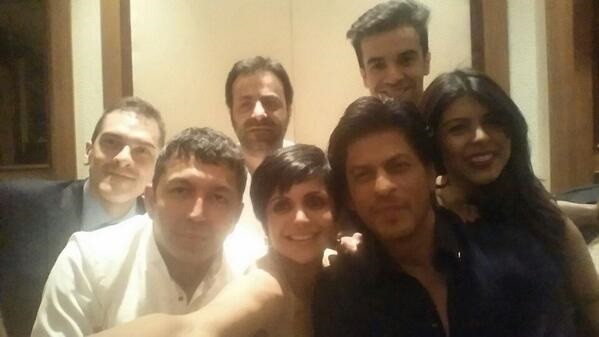 The craze for epic selfies made it to Bollywood, as Indian icon Shah Rukh Khan posed for a selfie with several filmmaker friends.
And the Made In Chelsea stars caught onto the craze, creating their own version.
Taken by Spencer Matthews, the picture includes Jamie Lang, Rosie Fortescue, Louise Thompson, Oliver Proudlock, Cheska Hull, Andy Jordan, Stevie Johnson and Fran Newman-Young.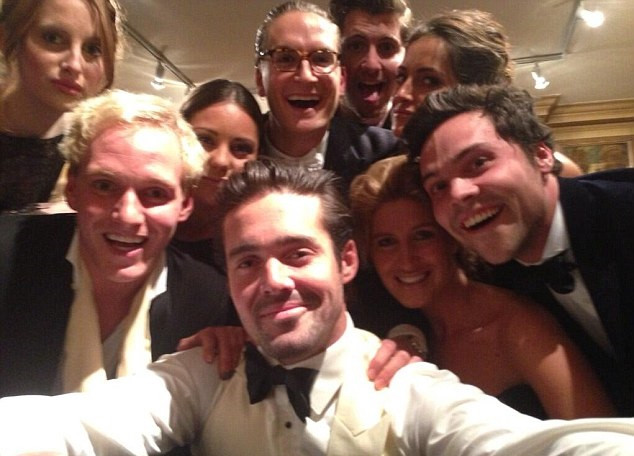 The picture was shared on the official MIC Twitter account with the caption, "First there was the #OscarsSelfie, then there was the #ChelseaSelfie... #MIC."
The Oscars selfie has also inspired a Lego, version as The Legoland Discovery Centre Manchester shared a photo of the toy version on Twitter.