While Michelle Keegan was answering questions about her new BBC1 drama, Our Girl, at the May Fair hotel on Thursday evening (1 September), her husband Mark Wright was quietly supporting her by taking his seat on the back row.
IBTimes UK attended the Our Girl press conference and Q&A and looked forward to seeing Keegan in the flesh after viewing the first episode – and listen to her insights on the army drama where she plays Corporal Georgie Lane – but we were also hoping to get a glimpse of her hunky co-star Luke Pasqualino on the panel.
Sadly, the 26-year-old heartthrob – famous for his role in E4's Skins – was nowhere to be seen, and rumours are flying around as to why.
The BBC claimed that Pasqualino was engrossed in filming duties elsewhere, but reports have emerged about the real reason behind his absence linked to his close relationship with Keegan.
The actor was expected to attend the press preview but cancelled at the last minute following speculation about his closeness with the former Coronation Street star and tensions with TOWIE star Wright.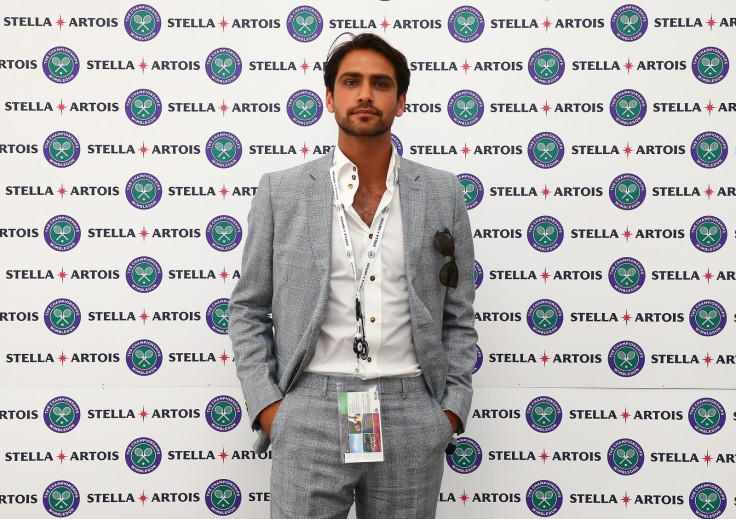 During filming of the third series earlier this year – when the cast spent long periods in Kenya away from their loved ones – rumours were rife that Pasqualino and Keegan had formed a close bond, while her marriage to Wright was rumoured to be 'on the rocks'.
It has since been suggested that Pasqualino avoided the event to prevent fielding questions about Keegan, potentially jeopardising his new relationship with Little Mix star Perrie Edwards.
An inside source told The Sun: "Michelle and Luke obviously formed a close bond while being away from home for so long.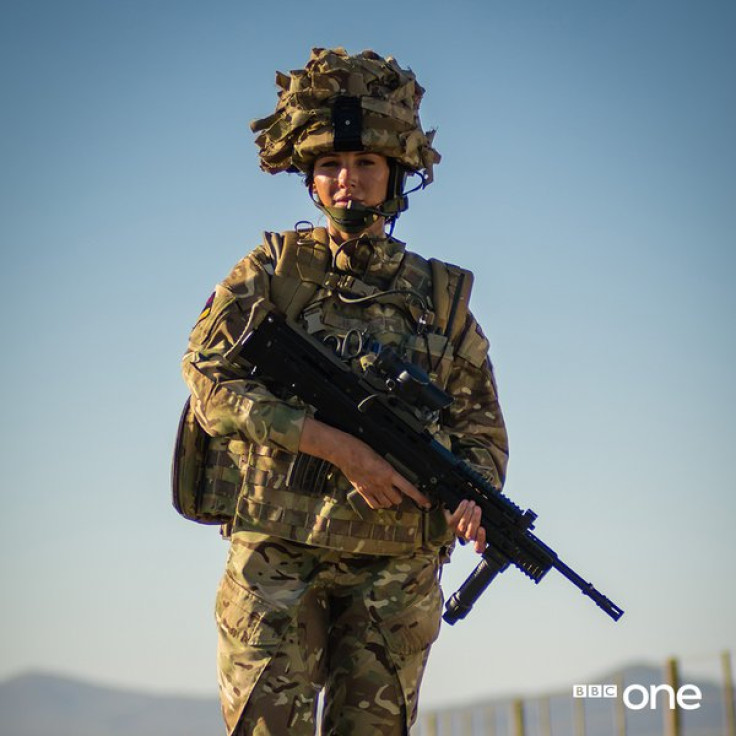 "But he just wants the talk to be about his performances, not face the inevitable questions about his relationship with Michelle. His responses could fuel even more rumours," they added.
IBTimes UK has since contacted Pasqualino's rep for comments on the rumours, and they have neither confirmed or denied The Sun's claims, but stated: "Luke missed the screening as he is currently filming in Manchester on the recently announced, Snatch".
At the conference, Keegan appeared tactile with Our Girl co-star Ben Aldridge, but no other mention was made about Pasqualino.
Keegan's marriage to Wright has reportedly been in crisis over the past few months, but the actress proudly showed off her big wedding ring at the press event and was pictured leaving the venue in high spirits alongside her husband of one year. The couple have also been on holiday recently and appear loved-up in their latest Instagram shots.
Though we can't reveal any spoilers until tomorrow (3 September), Keegan divulged that she "loved playing strong women" and that her character in Our Girl incorporated bravery and toughness.
Georgie Lane is sent to the world's biggest refugee camp in Kenya where her character struggles to gain respect of her commanding officer and fellow soldiers, but proves herself on more than one occasion.
Our Girl returns to BBC1 on Wednesday (7 September) at 9pm.
Watch the trailer for Our Girl Series 2: