Mark Wright hasn't had the best of weeks. The Towie star's friends became involved in a fight with EastEnders hard man Danny Dyer at V Festival over the weekend, and now his wife Michelle Keegan is being advised to dump him by fans.
The former Coronation Street actress posted a picture on Instagram that read, "She believed she could so she did", on Tuesday (23 August) her first post since the music festival altercation became public knowledge.
Keegan – who married Wright in a glorious wedding ceremony in May 2015 – received a slew of replies from her loyal followers telling her to "divorce" the reality star.
One Instagram user replied to Keegan's post with: "Run from him love! Divorce that p***! Look at just how stunning you really are and your with HIM!! Get away!" while another posted in defence of Wright, stating: "Oh get a grip people telling her to leave!! Mark had nothing to do with it idiots!!"
29-year-old Keegan – who has been busy filming new drama Bobby and Tina – has refrained from commenting on the V Festival altercation, despite Dyer's close family making a slew of social media posts in the Cockney actor's defence.
Instead, Keegan has continued to post selfies promoting her fashion range for Lipsy London and upcoming television series Our Girl, which airs on BBC1 on 7 September. The only insight into her emotional state following the headline-making fight is her latest Instagram message.
Another commenter shared on her social media page: "I bet you're disappointed in your husband. He's really let himself down," while another bluntly put: "You so need to get rid of that Mark complete b** end."
"Much better - now get yourself a real man - one who is worthy of you," another commented.
The brawl unravelled in front of Dyer's 20-year-old daughter, Dani, according to the actor's family. Dyer's furious fiancée Joanne Mas told The Sun: "Mark called him a c*** and was egging on his bunch of idiot friends all day.
"There were five guys against one and Danny still went for them, but the most f**king disgusting thing is it was all in front of my 20-year-old daughter. They're a bunch of talentless Essex t****."
Dani later revealed in a moving Instagram post that she was "heartbroken" by the "5 on 1" attack against her 39-year-old father. She wrote: "My dad is such a sensitive loving person who wouldn't want to hurt a fly. 5 on 1 is never fair. But I love you papa and seeing that just proved how I would have wished to have smacked them in the mouth. Love you xxxxxx[sic]".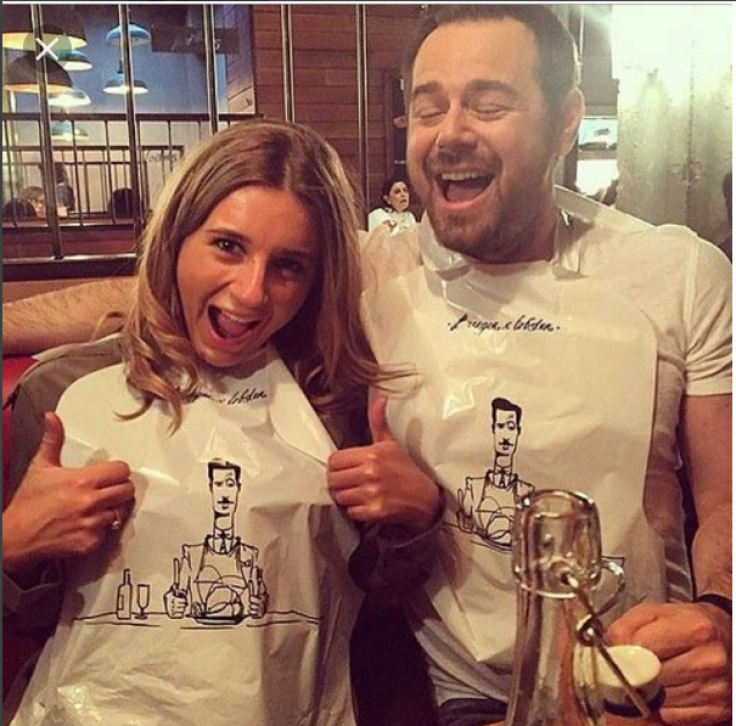 Wright has since denied any involvement in the fight, writing on his official Twitter page: "Seen some stories online today about v festival. I would like to confirm that I personally wasn't involved in any physical confrontation".
Dyer swiftly replied to his tweet, stating: "No.True. Where was ya?? Do you wanna declare who ya snakey 2 Bob mates are?? Especially the 1 squaring up to my Dani
"Friends eh. How to ruin ya pals career before it had even started. Legends. Other than that I had a proper night. X" he added.
Read the original story regarding the Danny Dyer and Mark Wright fight here.