Lack of diversity has never been such a hot topic when it comes to Hollywood as it has been this year. From the #OscarsSoWhite controversy to actors opening up about their pay gap experiences, it's more obvious than ever that the film industry needs to address its own problems.
Someone passionate about overcoming the inequality in filmmaking is British director Susanna White, who most recently directed the big screen adaptation of John le Carré novel, Our Kind Of Traitor. White is so keen to address the lack of women making movies these days that she's teamed up with other similarly-minded filmmakers and Directors UK to launch a campaign to actively improve the 'visibility' access and opportunity for women directors working in TV.
Talking about the campaign with IBTimes UK, White explained why she believed it so important that we have female filmmakers in the industry, stating: "If you give 10 directors a script they will come up with 10 different versions of a film. Right now we are missing out on hearing the voices of a great pool of creative talent.
"A director makes constant decisions on everything from the dialogue a character speaks to which wallpaper decorates a room. Like many female directors, I am interested in strong female characters and when it comes to decisions like which extras sit round a boardroom table, I favour a decent mix of men and women."
She went on to explain how many children's films often focus on "female characters looks" and "don't have the same kind of aspirations and dreams as male characters". But, if people in the industry present different types of characters on screen, they can change that attitude.
"The Hunger Games led to huge numbers of young women taking up archery, for example, as they followed a strong role model. These choices affect the next generation of girls growing up. Strong female characters in movies plant the idea of potential for young women."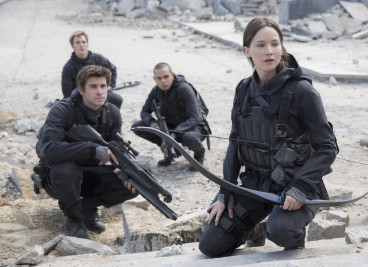 It's widely believed that it is easier for women directors to work in television than it is film, and potentially move onto the bigger screen once they've dabbled in that medium. However, White is quick to point out that's not always the case.
"There is certainly a much healthier proportion of women directing in factual programmes on television where they are in charge of very small crews – one or two people – but the gender bias starts as soon as you move into drama where the director can be in charge of hundreds of people," she told IBTimes UK. "Sadly, the proportion of women directing in television drama is not much better than in feature films at around 13% in the UK and this is part of the problem. The industry is risk averse and favours backing people with experience but if you are a woman it is much harder to gain that experience and therefore make the transition from television drama into feature films."
While the problems are still rife in both industries however, White realises that things do seem to be changing when it comes to the subject. "I do feel the tide is changing," she proudly stated. "There seems to be a real appetite to improve things. The good news is that as soon as we turn on the tap there is a whole pool of talented young women out there and wanting to do it.
"I actually feel really excited for the future – I feel we are on the cusp of real change where we will have a cinema that more genuinely reflects our culture and the culture we would like to have and that is a very exciting possibility.
"There seems to be an appetite for stronger roles for female actors too. Disney has shown that you can have blockbuster movies with female leads and in Star Wars: The Force Awakens, the lead character is female – so we can put the idea to bed that men and boys don't want to watch women with powerful roles."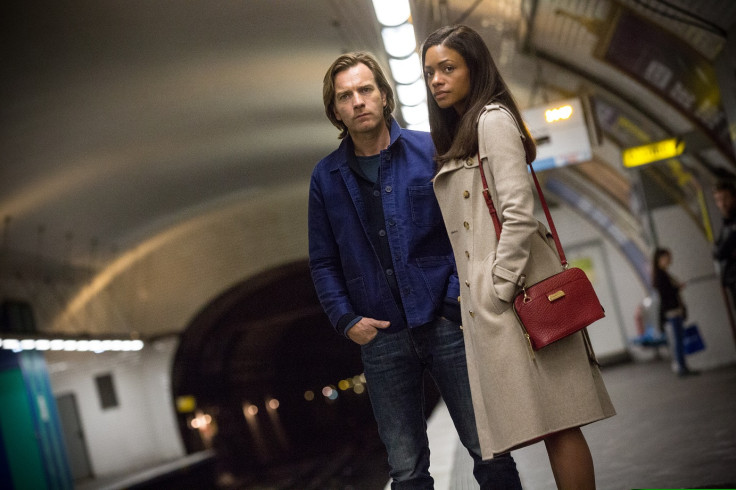 White's latest film, Our Kind Of Traitor, is an out-and-out spy thriller, a genre that could potentially be labelled as 'male-orientated' considering that not one film in the James Bond franchise has ever been directed by a woman, nor Mission: Impossible, nor Bourne. But that wasn't what drew her to work on such a film, despite what you may think.
"I didn't make the choice to direct Our Kind of Traitor because of bucking trends; I was drawn to it by a great script with huge cinematic potential and the chance to work with some amazing actors," she told us. "What drives me is always great writing and strong stories and the directors I most admire – Billy Wilder and Ang Lee – have worked across multiple genres. Having said that, I have always loved the spy genre, from Goldfinger to The Constant Gardener – all films which kept me on the edge of my seat in different ways. It was great to be given the chance to make a film for adults with serious political themes."
Our Kind Of Traitor starring Ewan McGregor, Naomie Harris, Damian Lewis and Stellan Skarsgård can be seen in UK cinemas now and will be released in the US on 1 July.