Outlander season 2's upcoming episode may feature the return of Tobias Menzies as Black Jack Randall. Episode 5, called Untimely Resurrection, will air on Saturday 7 May at 9pm EST on Starz Network.
Here is the official synopsis for the episode:

Click here to watch the episode live stream. Alternately, you can watch the episode online by clicking here. You can also watch the episode by downloading the Starz app on your phone (only in the US).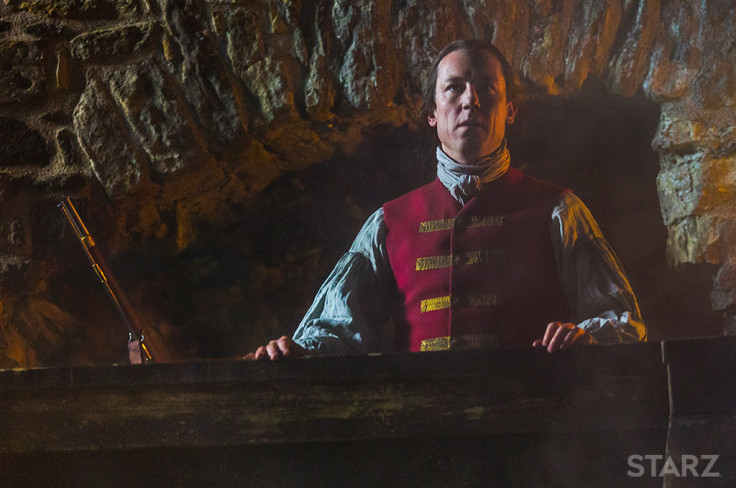 The "ugly head" and "Untimely Resurrection" does hint at Black Jack's return as the upcoming episode will pick up on with Alexander Randall getting arrested for raping Mary Hawkins in episode 4. Claire is in a turmoil as if she doesn't free Alex, the Randall bloodline could be in jeopardy.
A promo for the episodes shows the tension between Jamie and Claire about freeing Alex. Clare tells Jamie, " Its part of the future!" Jamie replies, " I thought we were here to change the future."
There's also a moment when Claire doubts herself, saying, "Did I hold the key to Frank's existence in the palm of my hand. Could I simply allow fate to carry out its plan?
The promo ends with a French Lady telling Claire that there is a dashing man there. "He seems quite taken with you!" she adds. Claire looks at the gentleman and is shocked. Is Black Jack Randall back? Then we see Claire and Jamie fighting, the time traveller says, "You owe me a life," Jamie picks up a knife and says, " You have a chance– him or me?"
Tobias Menzies previously spoke to The Hollywood Reporter about Black Jack Randall return. He said, "We are going to meet a slightly less confident Jack in the second season. That's partly due to the injuries that he incurred, but I also imagine there were probably some disciplinary fallout from the events of Wentworth for him. He's not the same person anymore. It's a nice reveal when he finally does turn up, and it's in a very surprising place, but I can't say when and where and how that happens."