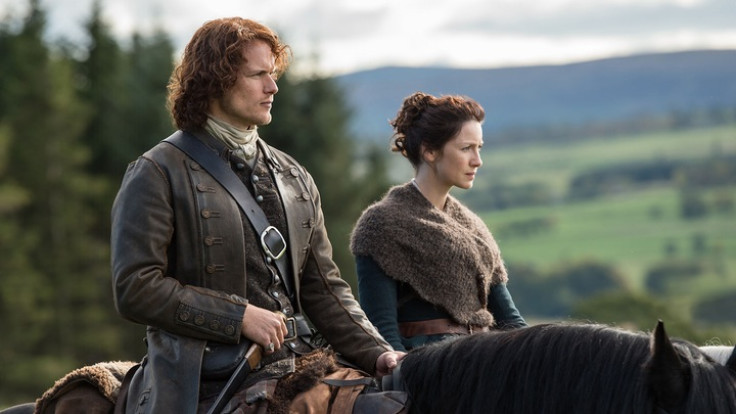 Outlander fans will have to wait seven more days for the season 2 finale, as the show will go on a week-long hiatus and return with episode 13 on 9 July at 9pm ET/PT on Starz Network. The 90-minute final chapter titled Dragonfly In Amber, will go back and forward in time with Claire and Jamie Fraser struggling to change history as the Battle of Culloden draws near.
The episode will also introduce Sophie Skelton as Brianna Randall and Richard Rankin as Roger Wakefield. Brianna is the daughter of Jamie and Claire, while Roger is Brianna's future love interest in the Diana Gabaldon novels, on which the Outlander show is based.
According to the official synopsis for the episode, "In the present, Claire reveals the truth to her daughter, Brianna; in the 18th century, Jamie does everything he can to save his loved ones as the Battle of Culloden begins."
Executive producer Maril Davis teased amazing episodes in an interview with Movie Fone. She said, "We're getting closer to Culloden and closer to war, and we'll see a lot of old favorites come back. It's war time, and we know what happens with war, and people are divided and loyalties are torn. So I think the last two episodes are amazing, and I'm really looking forward to seeing how everyone reacts."
Sam Heughan who plays Jamie, teased an emotional finale. "I haven't seen the last episode. Obviously, I was in it somewhere, but I just remember it being very, very emotional and critical, actually. The time is getting so close to zero hours, to the point that they have to stop history from happening. Whether or not they do is the spoiler," he said.
This week-long hiatus also gives fans a chance to catch up on the previous episode of the time-travel Starz drama. You can watch Outlander season 2 episodes online by clicking here. You can also watch the episode by downloading the Starz app on your phone (only in US).