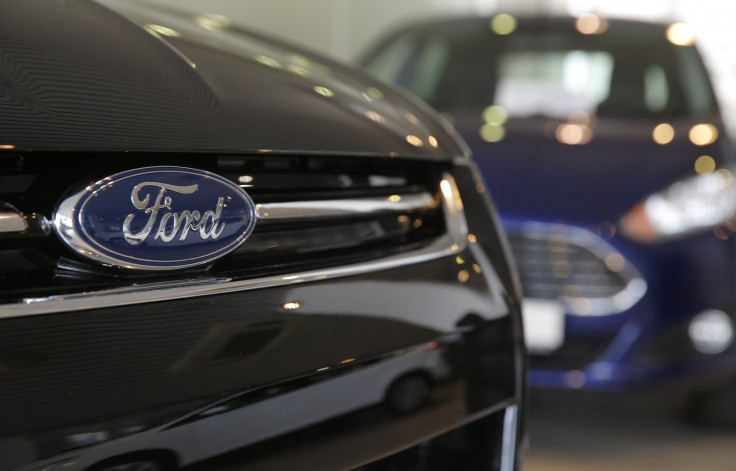 Over 1,000 jobs could be at risk at Ford's operation in Wales, the Unite union has warned, urging the car manufacturer to commit to a new investment plan.
The union said on Wednesday (1 March) that 1,160 jobs could go by 2021 at the Bridgend engine plant, one of the car giant's last two engine manufacturing facilities in the UK. In September, the Michigan-based company unveiled plans to cut investment in production of its new generation of petrol engines produced in Wales.
United has called for Ford to commit to a five-year plan for the plant, warning that failure to provide commitments on new investment "will see the workforce move one step closer to strike action in defence of their jobs".
"Unite members are committed to Ford, the Welsh Assembly is committed to Ford, all we need now is for Ford to commit to its workforce," Unite leader Len McCluskey said.
"That means investment, new product lines and a clear plan for the plant's future. This is no more than Ford is giving its other engine plants. The uncertainty that has plagued the plant following the announcement to halve the Dragon engine programme in September must end and end now."
Welsh First Minister Carwyn Jones is currently in Washington to discuss a number of trade deals non-related with Ford, but officials from his cabinet admitted the latest developments at Bridgend were deeply concerning.
"We are actively seeking urgent assurances from Ford – both in the UK and US," said a spokesman. "We are also speaking to the workforce through the trades unions and offering them every assistance.
"We have worked very closely with Ford over a number of years to secure a future for the Bridgend plant, and we remain committed to supporting these vital manufacturing jobs."
Ford's engine plant, which produces 250,000 engines a year for Jaguar Land Rover and also 500,000 of Ford's own Sigma engines has played a key role in the Welsh economy for the last 35 years but production on both lines is due to stop next year.
In September, Ford said investment would be scaled down from £181m to £100m, while the number of engines produced each year would fall to 125,000. The Welsh Government pledged to invest £15m on the project, on the basis 500 jobs would be safeguarded.
Madeleine Moon, the MP for Bridgend, told BBC Wales she was taken aback by the news, as Ford had not mentioned any job cuts during a meeting on Tuesday. "I am absolutely stunned," she said. "As far as I understood Ford were trying to find more work at Bridgend – nothing was said about job losses."
The development could be the latest blow for the UK's car industry, which has been come under pressure over the last few months.
In February, the owner of Peugeot, PSA Group, revealed it was in talks with General Motors over buying the latter's Opel and Vauxhall brands in a deal which could threaten thousands of jobs at Vauxhall's factories in Ellesmere Port in Cheshire and Luton in Bedfordshire.
Meanwhile, earlier this week, a report in German newspaper Handelsblatt suggested car giant BMW could move the production of the new electric Mini Coopers to Germany, due to uncertainty generated by ongoing Brexit worries.