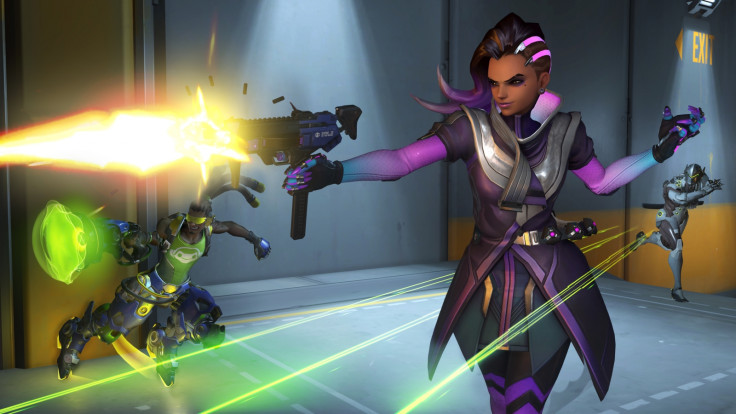 Blizzard's Overwatch has had a successful year, having captured the hearts of millions of fans, winning multiple awards and achieving numerous other accolades and milestones since its launch in May. However, the development team behind the beloved hero-based shooter is not planning on slowing down any time soon.
In a new "Year in Review" video for Overwatch, game director Jeff Kaplan has discussed the game's numerous updates released since launch and teased what could be in store in 2017.
Kaplan says 2017 could see the release of new colourful heroes, maps, and more seasonally themed events for Overwatch. However, he is quick to note that Blizzard always has more content in development than they release.
"We're working on multiple new heroes," Kaplan said. "I always like to give the disclaimer that we tend to work on more content than we release. Because we prototype stuff, and sometimes it fails or we don't like it and we go back to the drawing board."
Genji's abilities, for example, were once a part of Hanzo before the team decided to create a separate hero, the director noted. The hero was in development for "almost a year and a half" before release.
However, Kaplan teased that there is one hero currently in development that is further along the process than other character ideas.
"We have one hero that I think is very promising," Kaplan hinted. "In fact, we've started to move it through our art pipeline which means we have a higher level of confidence in that than some of our other heroes. But we have some really fun prototypes. So, I hope those see the light of day in 2017 and you guys get to get your hands on them."
Overwatch's new DLC map, Oasis, which is currently on the Public Test Region (PTR) server, is still on track to release in full early next year. The team is also working on some other new maps as well, some of which are still experimental in nature. He did note, however, that at least one of them is looking rather promising. He added that they are also working on new modes, but did not provide any additional details.
"We're always looking for things that we can try out in the arcade as a new game mode," Kaplan said. "Our thought process is, if it's really fun as a new game mode, maybe at some point we could introduce it to the core map rotation either in quick play or competitive play. Right now the arcade really affords us that opportunity to experiment and really feel good about trying stuff out without damaging the core competitive game or quick play."
The development team is also working on bringing more customization options to the spray and communication wheels. Another update that has been fervently requested by players, according to Kaplan, is to "strongly encourage players who are partied up to join team chat" rather than party chat.
Overwatch fans have also called on Blizzard to bring a server browser for custom games that allows players to easily find them. The developer is planning on launching a "solid version 1.0" of the feature in early 2017 that will allow players to scroll through the custom games available for them to join.
"We want to thank you for what an awesome year 2016 has been for the Overwatch community, for all of us together," Kaplan said. "And on behalf of all of us on the Overwatch team and at Blizzard, we want to wish you and your family a very warm and special holiday season. Thank you for everything you have done for us. We appreciate it."
Overwatch is currently available for PS4, Xbox One and PC.