A nurse at Oxford's John Radcliffe Hospital has admitted various sex charges against women and children as young as 10, including raping unconscious females at work and filming girls at a leisure centre.
29-year-old Andrew Hutchinson, from Abingdon, pleaded guilty at Oxford Crown Court to 27 counts of voyeurism, sexual assault and rape on females between 10 and 35.
His crimes took place between 2011 and 2013 in John Radcliffe Hospital's A&E department, White Horse Leisure Centre in Abingdon and at Wilderness Music Festival in 2013, where he was working in the medical tent.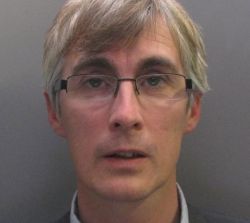 Hutchinson was first arrested in November 2013 on suspicion of filming women and girls at the leisure centre. Two girls caught him in the act and informed police.
Following the arrest, police found evidence of Hutchinson's other crimes on mobile devices including a phone, memory stick and camera. He had filmed himself raping women, sometimes just a few feet from other patients.
Identifiable victims of Hutchinson are being given support, but police said the case was unusual as many victims may not know they were assaulted because they were unconscious. Some victims have not yet been traced.
Outside court Det Ch Insp Mark Johns said: "I would like to reassure members of the public in Oxfordshire that all the victims which can be identified from images have been contacted by Thames Valley Police. Should anyone wish to speak to our officers about their concerns, please do contact 101 quoting Operation Bream."
Oxford University Hospitals NHS Trust, which runs John Radcliffe Hospital, said new procedures were now in place in a bid to ensure nothing of its kind ever happens again. Unconscious patients are now treated in areas with high visibility.
Mark Power, representing the Trust, said Hutchinson had been subject to a CRB check, but had passed because he had not been convicted previously. However, said Mr Power, the "ultimate responsibility for these appalling offences must rest with Andrew Hutchinson".
It was "not possible to eliminate the risk of a rogue practitioner entirely", added Power.
Hutchinson, who also admitted stealing a medical camera and ketamine, was remanded in custody and will be sentenced on 27 April.
In recent months there have been a number of other high-profile cases where medics have abused children, including those of Michael Salmon at Stoke Mandeville and Myles Bradbury at Addenbrooke's. Disgraced Jimmy Savile is also believed to have sexually abused hundreds of children at hospitals including Stoke Mandeville.