Ozone Pollution in India Destroys Crops That Could Have Fed 94 Million of its Poor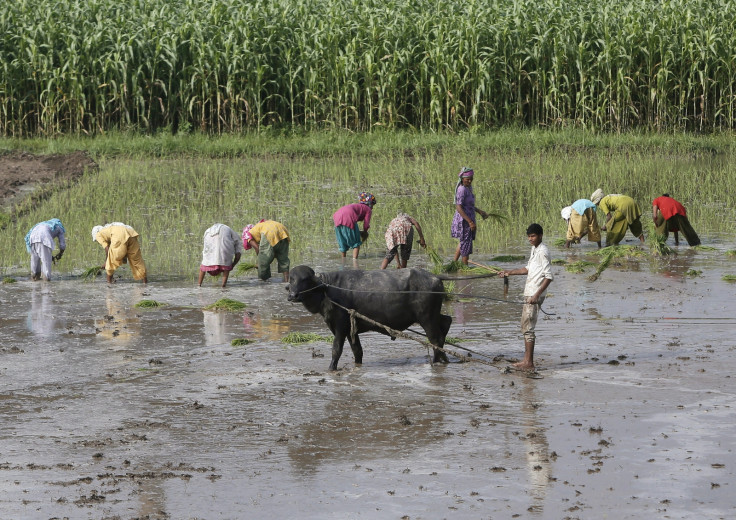 In a single year alone, India's ozone pollution damaged millions of tons of the country's staple crops which could have fed a third of its poor.
According to a study published last month in Geophysical Research Letters, surface ozone pollution damaged six million metric tons of India's wheat, rice, soybean and cotton crops in 2005.
India could feed 94 million of its poor with the lost wheat and rice crops, according to Sachin Ghude, an atmospheric scientist at the Indian Institute of Tropical Meteorology (IITM) in Pune, India and lead author of the new study.
Wheat saw the largest loss by weight of the four crops studied in the new paper, with ozone pollution damaging 3.5 million metric tons of the crop. Rice saw losses of 2.1 million metric tons, according to the research.
Cotton lost more than 5% of its 3.3 million metric ton annual output in 2005, costing the country $70 million.
The study chose 2005 as a representative year as crop production data was available.
Levels of ozone were well over the 40 parts per billion, when plants begin to get affected. Long-term measurements of surface ozone over India are not available, making it difficult to get a clear picture of how ozone levels in the country have changed, Ghude said. But satellite-based studies show ozone has increased over the country in the last two decades, he said.
There are currently no air quality standards tackling ground-level ozone pollution in India.
Ground-level ozone is formed when nitrogen oxides, carbon monoxide and volatile organic compounds react with sunlight. These compounds are released from vehicles, power plants, and burning of wood or other plant matter.
The number of vehicles on the road in India has nearly tripled in the past decade, with 130 million vehicles on the road in 2013 compared to 50 million in 2003, according to the International Council on Clean Transportation.
Pollution in Delhi, the nation's capital, has reached levels comparable to Beijing, one of the most polluted cities in the world, according to India's Air Monitoring Centre.
Ozone is known for its adverse affects on human health. Ozone, the main component of smog, attacks and damages lung tissue, affects the heart and causes many long-term exposure risks.
© Copyright IBTimes 2023. All rights reserved.