P Diddy reveals the truth about Drake feud: 'I wanted him to ghostwrite 0 To 100 song'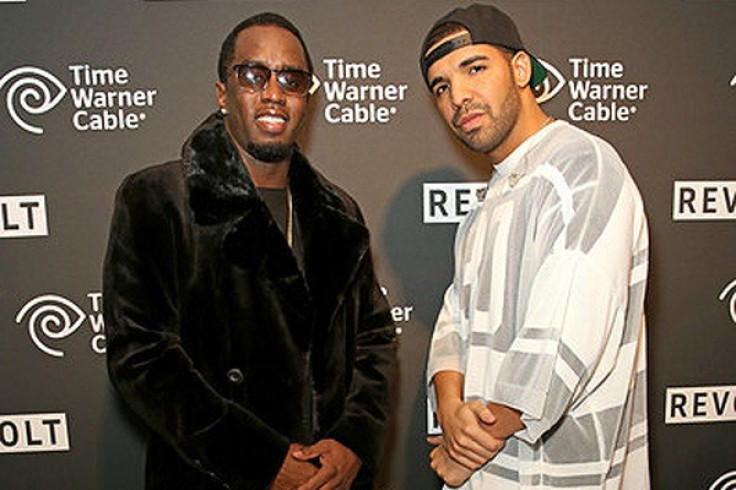 The question of whether P Diddy really did punch Drake outside a Miami nightclub has finally been answered. According to the hip hop mogul, he did not get into a physical altercation with the Back To Back rapper, stating that their feud was simply a "misunderstanding" about the song 0 To 100/The Catch Up.
Diddy, 45, was reported to have assaulted Drake, 28, outside LIV nightclub in December 2014 after learning that the Young Money star allegedly stole the Grammy-nominated single. After months of speculation about the incident, Diddy has broken his silence to deny punching the Canadian hip hop star.
Speaking to Charlamagne Tha God, Angela Yee, and DJ Envy on Power 105.1's The Breakfast Club, Diddy explained: "I did not put hands on Drake and I do not want any problems with Drake... That's all I have to say. He's putting in his work. I didn't do nothing to Drake. Drake is my friend."
Before describing Drake as his "favourite rapper", Diddy explained how the song in question was accidentally passed onto the chart-topping rapper. He told the radio hosts: "0 to 100 was initially a record that was my record, and then somehow that became... just a misunderstanding, because we were working with the same producers. Honestly it was a misunderstanding. Honestly Drake is actually my favourite rapper, as far as songwriting and albums. It's been like that for a couple of years."
Watch P Diddy's interview with The Breakfast Club:
In July, Drake was embroiled in a feud with I'ma Boss rapper Meek Mill who accused him of using a ghostwriter to pen his verse on their collaborative track R.I.C.O. Interestingly, Diddy says that he actually wanted Drake to ghostwrite for him on 0 To 100 but the Charged Up hitmaker ended up keeping it for himself.
The Bad Boy Records boss revealed: "[It was] for him to ghostwrite for me. I feel like, as an artist, your allegiance is also to the record. Making the best record you can. And sometimes you can be in the room with somebody that has a better idea than you and you've gotta be open to that. Look at Whitney Houston, she didn't really write any of her songs. I never apologised for any of that, because I want the best record."
Addressing the scathing feud between Drake and Mill, Diddy stated that he was not taking sides but believed the argument was refreshing for hip hop. He explained: "I really just stayed out of it and I was just listening to everything like everyone else. Meek is my boy, and at the end of the day, when it comes to this situations it's all about the lyrics. This is not beef and that's the beauty of it – this is really about skills. It's helpful to the game because it makes people think about more what they're saying when they're writing."
© Copyright IBTimes 2023. All rights reserved.