The Drake/Meek Mill feud does not appear to be ending any time soon, and the latter has just thrown more fuel onto the fire. During his latest performance as part of girlfriend Nicki Minaj's Pinkprint Tour, the rapper hurled more insults at Drizzy, this time adding Tyga and Lil Wayne into the firing line.
The R.I.C.O. hitmaker momentarily stopped his performance in Charlotte, North Carolina, on 4 August to reignite his war of words with the Young Money star. Mill, 28, said on stage: "Wayne don't f**k with you, Stunna [Birdman] don't f**k with you, Tyga don't f**k with you. Everybody catching bullet holes, including Drake and the whole OVO."
Although Wayne is still thought to be friends with Drake, Rack City rapper Tyga, 25, has previously stated in an interview that he is not a fan of his former labelmate. He told Vibe magazine in October 2014: "I don't really get along with Drake. I don't like Drake as a person. He's just fake to me. I like his music; you know what I'm saying? I think his music is good, but we're all different people. We were forced together and it was kinda like we were forcing relationships together."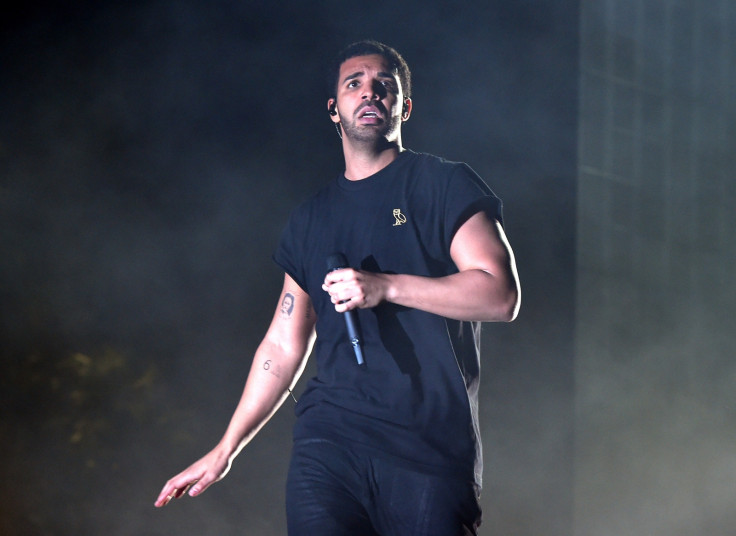 Perhaps Mill was fired up after watching footage of himself being laughed at by Drake, Kanye West and Will Smith backstage at Toronto's OVO Festival. In the clip, Independence Day star Smith can be seen showing the musicians a meme of Mill on his mobile phone, sending the trio into fits of laughter.
Mill has been ridiculed on social media over the last week with thousands mocking his diss track Wanna Know, a response to Drake's song Back To Back. The feud between the hip hop stars, which has been raging on for almost two weeks, was started by Mill, who accused the Canadian rapper of using a ghostwriter to pen his lyrics.
The I'ma Boss chart-topper was also upset that Drake did not tweet support for or promote Mill's new album Dreams Worth More Than Money, which still performed well spending two weeks at number one on the Billboard 200 chart and selling more than 336,000 copies across the US.
The rap battle is rumoured to have affected Mill's relationship with Minaj, a close friend of Drake's, who is said to have dumped the Maybach Music Group rapper over the feud.
Watch Meek Mill's new diss towards Drake: