Lewis Hamilton lacks the ruthless streak which separates Ayrton Senna from the best in Formula One history, according to Paddy Lowe. The current Williams chief technical officer has worked with both drivers at McLaren and thenagain with Hamilton at Mercedes, playing a role in each of the latter's three world championship victories.
The 32-year-old Hamilton has long used Senna as his inspiration, with comparisons regularly drawn between the pair's aggressive driving style and precision in inclement conditions. The Briton drew level with Senna on 65 pole positions in F1 after topping the timings sheet for the Canadian Grand Prix before going on to win in Montreal.
With so many similarities between the pair, Lowe has identified one key difference which separates Hamilton and Senna, identifying the Brazilian's competitive edge that saw him feared by his opponents. Lowe believes Senna's death aged just 34 after a crash at the San Marino Grand Prix in 1994 has changed the perception of the driver, but the manner in which he intimidated his opponents sets him apart.
"I think character-wise they were quite different," he said, according to ESPN. "People criticise [Lewis] for a number of things but actually he is within it all a real gentleman and a very fair racer. Hard but fair. It sounds like I'm about to say Ayrton wasn't! But, with Ayrton, we have a tendency to get a bit rose tinted.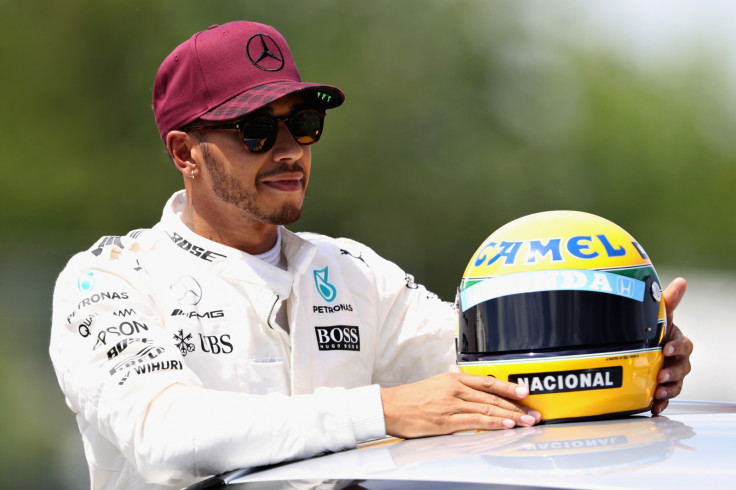 "Mostly I was playing against Ayrton, that is why I struggle a bit with perspective, but mostly I was at Williams in those days and Ayrton was the guy we were struggling to beat. We eventually did in 1992 but it seemed impossible in the years building up to that, and he was ruthless. He had some various tactics to intimidate his opposition, but that was more the name of the game back then.
"I was talking to Riccardo Patrese the other day about this and without mentioning any specific instances, bearing in mind you didn't get a penalty for blocking in qualifying in those days, you actually just had to go and see the bloke and intimidate him so he didn't do it again! That is how it was back then. Now you can rely on the police to give the guy a ticket! It is a very different world and Ayrton played it how he had to back then."
Lowe believes Hamilton possesses the same kind of race pace as Senna, who won the world title in 1989, 1990 and 1991, something he showed when earning a place on the front row in Canada. The performance laid the foundations for his third race win of the 2017 season as he closed the gap to world championship leader Sebastian Vettel to 12 points.
"Stating the obvious, they both sit within the handful of greats we have in the sport," Lowe, who swapped Mercedes for Williams during the off-season. "Those great drivers are able to pull out an extraordinary lap and I think you kind of saw that with Lewis [in Canada] probably on Mercedes estimations and simulations, that time wasn't in the car.
"They didn't have it on the charts. They probably thought Ferrari had them after P3, and then you see Lewis will go out there and really dig deep. These drivers cannot do it every Saturday but, every now and again, they go out there when something really extraordinary is required and produce a lap where you go, 'where on earth did that come from?' Lewis is certainly one to do that and Ayrton was certainly one to do that."