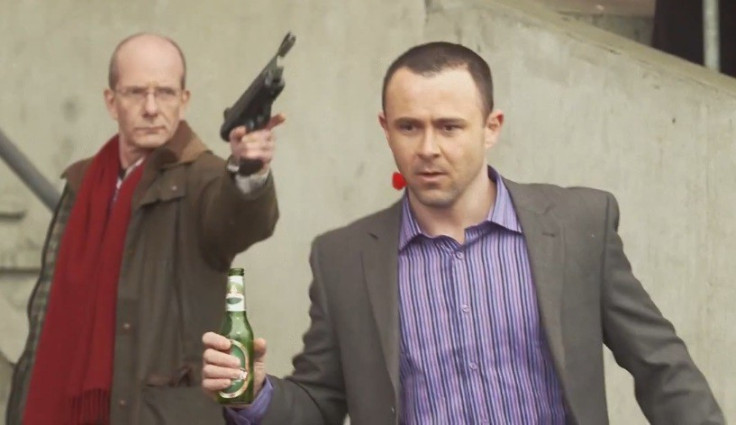 Bookmaker Paddy Power's 'tranquilize the chav' advert has been banned from television just a week after their previous Ladies Day offering caused offence, which featured transgender actresses.
The ad features a man loading up a tranquilizer gun at the upcoming Cheltenham Festival in March and shooting any 'chavs' who have attended the race.
The advert was apparently inspired by someone who wrote on Paddy Power's Facebook page: "Hope the chavs don't ruin Cheltenham like they did Ascot."
A voiceover on the 40 second advert promises how "we'll sort them out - veterinary style" while shooting unsuspecting members of the public.
The advert, was eventually uploaded to YouTube where it has started to gain attention.
Media Officer for Paddy Power Darren Haines admits the advert was a risk and they were never hopeful it would be cleared by the Advertising Standards Authority or Clear Cast, the UK TV commercial vetting body.
But the company are pleased with how much attention the controversial advert has received since it was posted online.
"We're delighted with the response from the advert," said Haines.
"It was always meant to be an internet video and it has got 500,000 hits in the past week because people are now looking for it."
Last week, the firm had another advert pulled after four days entitled Ladies Day, which featured transgender actresses.
"We are going to make Ladies Day even more exciting by throwing in some beautiful transgendered ladies," the voiceover says, before asking viewers to "spot the stallions from the mares."