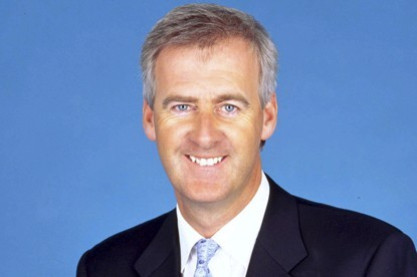 Max Milligan, the brother of Padstow speedboat crash victim Nicholas Milligan, paid tributes to the BskyB senior executive, who he described as an "extremely loving father, husband, son and brother, who doted on his family".
Speaking at a press conference on Sunday, Max Milligan said he and his brother had spent many holidays in the area as teenagers.
He said: "That he and my delightful niece died in their favourite place at the end of a gloriously sunny bank holiday offers a tiny glimmer of light."
The family's youngest daughter Emily, eight, was also killed in the tragic accident on Sunday afternoon.
Det Supt Jim Colwell and coastguard Matt Pavitt gave further details on the conditions of Mr Milligan's family.
His wife Victoria and four-year-old son have suffered "serious leg injuries" which have been described as "life changing".
It is believed the family were struck by the boat's propeller.
The two other daughters, Amber 12, and Olivia, 10, were described as "walking wounded" with minor injuries.
They are expected to be discharged from hospital shortly.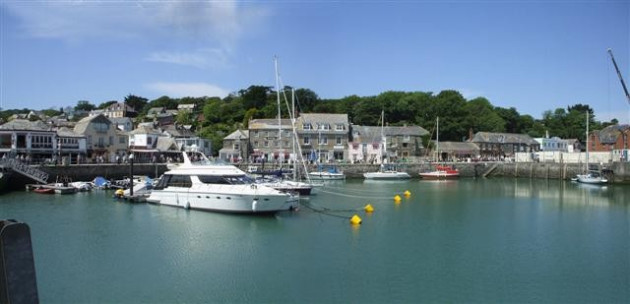 Mr Pavitt praised the work of local boatmen who brought the speedboat under control.
Det Supt Colwell said a "key focus" of the investigation would centre on why the engine on the boat failed to cut out when the family were thrown into the water.
Such speedboats should be fitted with a kill cord which is attached to the driver in case of a sudden emergency.
Mr Colwell refused to comment on Mr Milligan's experience in control of a speedboat. The boat is owned by the family, who are from Wandsworth in south London, and have a holiday home in the area.
It has not been established who was driving the craft.
However, the speedboat has been examined by police forensic experts and specialist investigators from the marine accident investigation branch.
A Sky spokesman said: "Everyone at Sky is deeply shocked and saddened to learn of the tragic accident involving the Milligan family," a Sky spokesman said in a statement.
"Nick has been a great friend and colleague for many years and his loss will be felt across our company and the industry."
In an interview with Campaign magazine, Milligan listed his interests outside work as "the kids, skiing, golf, motorbikes, anything outdoors", and his most treasured possession as a beach house in Trebetherick, Cornwall, situated across estuary from Padstow.