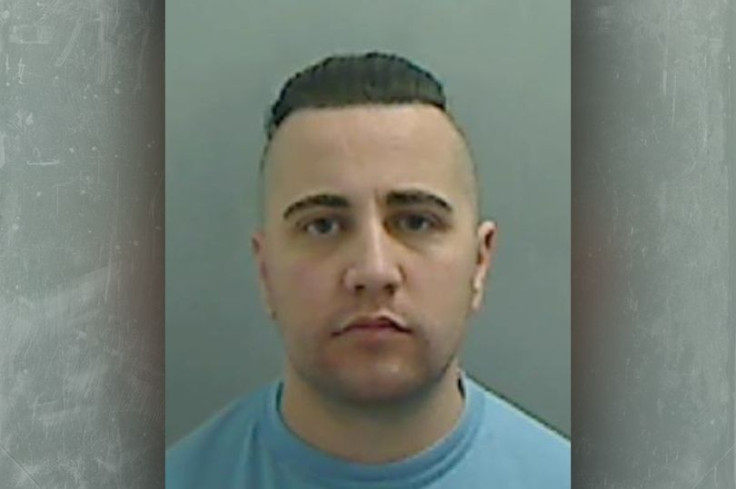 A paedophile has been jailed for three years after using Instagram to groom girls as young as 10 into sending indecent pictures, a court heard.
Carpet salesman Stephen Jardine, 28, posed as a 17-year-old girl and an 18 year-old boy on the photo-sharing site in an attempt to get girls to commit sexual acts.
He pleaded guilty to two sets of offences of breaching a previous sexual harm prevention order and notification requirements, possessing indecent images of children and inciting or attempting to cause sexual activity with a child under 13 and under 16.
Jardine was jailed for three years at Teesside Crown Court, banned from contact with children and ordered to register as a sex offender for life.
Children's charity NPSCC told Gazette Live the case highlighted the need for greater monitoring of these sites by social media giants and the government to prevent grooming.
The court heard that the carpet salesman was already a registered sex offender who had been banned from using the internet and contacting children after convictions for making images of child abuse.
He also had a secret family in a relationship hidden from his police watchers, but the mother of their baby died.
Prosecutor Richard Bennett told the court that Jardine's social media activities were exposed by a 13 year-old girl in West Yorkshire, who reported him to a police inspector visiting her school.
She handed over her phone to the authorities. In one message Jardine said that he wanted to have sex with her, police said.
Over 900 contacts on Instagram account
Investigators were able to trace Jardine to his home in Thornaby, North Yorkshire.
Police arrested him in a dawn raid on 17 May and found a number of electronic devices in his wardrobe.
He had 902 contacts on one Instagram account, many of them young girls, and had been inciting them to commit sexual acts. They included a 10 year-old and an 11 year-old. Jardine also had child abuse images on a tablet computer.
Bennett said: "He said that he had created two Instagram accounts to find girls for his own sexual gratification."
The prosecutor added that the carpet salesman admitted to contacts with 45 young girls.
Bennett said that on 15 May Jardine was in contact on Instagram with a 10-year-old girl who he attempted to incite into sexual activity.
Two days later the older sister of another girl contacted him telling him " to stop being a creep to my little sister asking her to take her clothes off".
Jardine made similar approaches to 11-year-old girl twins, which were rebuffed. He threatened another girl that he would post her earlier replies to sexual questions if she "blocked" his future contacts.
Andrew Turton, defending, said that it was incitement over the internet rather than grooming for a meeting.
Judge Peter Armstrong said: "These were attempts or incitement. You were attempting effectively to blackmail or frighten them to comply with your requests.
"These young girls were clearly frightened, and fortunately one young girl had the sense to come forward and report your activities to the police."
An NSPCC spokesman said: "It's far too easy for adults to contact children online through apps and live-streaming sites and for children to be exposed to inappropriate content.
"Social media companies need to construct and maintain age appropriate environments online and the government needs to introduce a regulator who can ensure they do so."