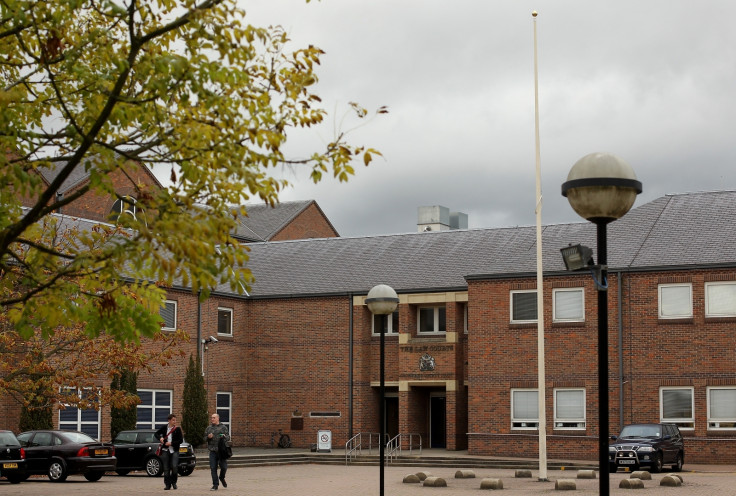 A convicted fraudster faces a second spell in jail after once again making "wicked" threats to parents whose babies she posted images of on social media, claiming they were ill or dead in an online scam.
Katie Ringer, from Norwich, admitted two counts of sending offensive messages including threats to kill and rape children to their parents.
The 21-year-old copied photos two strangers' Instagram accounts and claimed the women's kids were her own, Norwich Crown Court heard yesterday (7 September).
The jury heard she used pictures of the babies – one who was premature and another newborn – on online sites she had set up begging for money.
Ringer was jailed for just under three years in 2015 for 23 offences where she harassed a number of families, sending them doctored pictures of their babies with racist and sexual comments.
But Ringer was back into court again this month after the police used covert surveillance to track her down her latest scam.
The court heard Denise Holland, prosecuting, say one of Ringer's latest victims found a photo of her newborn child featured on a site to raise money in memory of a dead child.
When the mother asked Ringer to take the picture down she threatened to "rape and harm" the youngster.
A second victim found a picture of her premature daughter was being used on another site, and the mother contacted the site to ask not to use the picture or pretend the child was hers. Ringer this time threatened to kidnap and kill the child.
All options open
Holland said no money has been made by Ringer as a result of these offences. Ringer admitted two offences on 28 March this year and between 19 March and 3 April this year.
Gavin Cowe, defending, said in mitigation Ringer was being treated by a psychiatrist for a personality disorder and also suffered from post-traumatic stress disorder, anxiety and depression.
Norwich Crown Court warned "all options" were open, including custody, when she is sentenced on 3 October.
Ringer, previously of Shoebury, Essex, made more than £2,000 from donors who fell for her first set of online cons posted on social networking websites between 2012 and 2014.
She was jailed at Basildon Crown Court in March 2015 after admitting 14 counts of fraud, eight of harassment and one of threatening to destroy or damage property.
But last year Ringer, who has since moved to Norwich, had her sentence cut on appeal.
One of Ringer's original victims branded Ringer an "idiot" for repeating her crimes after she was released on prison licence.
Ringer used 23-year-old Drewe Lock's photographs of her still-born daughter in 2012 in a campaign of harassment and to tell others it was her baby and she needed money for the funeral.
Miss Lock, of Leigh, Essex, revealed that Ringer's new victims had already been in touch with her before the Norwich court hearing.
Facebook chatrooms
"Katie sent them messages threatening to rape and kill her babies and told them to speak to me if they didn't believe her," Lock told the Metro.
She added: "So we have got a Facebook chat going where everyone affected by her keeps in touch. Katie has got no remorse and she's going to keep doing it.
"I think she's an idiot. She was given three years for what she was doing to me and the court then cut it down.
"You would think that she would do her time and be thankful that she didn't get longer. But she is doing it again."
Sentencing Ringer at Basildon Crown Court in March 2015, Judge Samantha Leigh told her: "You preyed on the generosity of the British public. What you did only has one word and that is wicked.
"You spun a web of lies to draw these people in and played on their emotions to extort money they could ill-afford to donate."