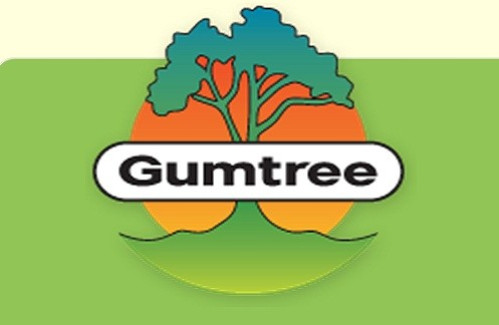 A paedophile trawled the community website Gumtree to find child victims - seven years after being convicted of molesting a young girl in a playgroup, a court was told.
Damien Saunders, 23, also posted adverts on the site to lure parents into hiring him to look after their children, the Old Bailey heard.
Saunders, of Redhill, Surrey, pleaded guilty to nine counts of sexual assault of children under the age of 13, including one of rape. He also pleaded guilty to 24 child porn counts.
He will be sentenced in November.
People usually turn to Gumtree for buying or selling items, finding a new place to live or when advertising or looking for a job. But Saunders used it to locate underage children to abuse, the court heard.
In 2011, he answered an advertisement for a child-minder placed on the website by a family. He convinced them to hire him to take care of their eight-year-old daughter.
Saunders spent a few days working for the family before leaving abruptly. Soon afterwards, the victim told her parents that he had abused her.
A search of his home by police uncovered a stash of child porn images and video. Officers traced a second lead to a six-year-old girl whom Saunders had also abused while working as a child-minder for her family.
DC Sam Renwick-Foster of Scotland Yard said: "Saunders is a predatory paedophile who specifically targeted families with the intention of abusing their children.
"He poses an obvious danger to young children and I am glad that he has been jailed and faces a significant prison term.
"It is important for me to praise the victims of his abuse and acknowledge their bravery in working with the police investigation to ensure Saunders was brought to court to face justice.
"I also hope that Saunders' conviction and sentencing give other victims the confidence to come forward and report abuse to the police with the confidence that they will be believed and abusers investigated."
A Gumtree spokesman told IB Times the site worked closely with police to snare Saunders.
"This is a shocking case and our thoughts are with the families involved.
"We encourage everyone using our site to ensure that they have fully-vetted potential employees, including securing references."