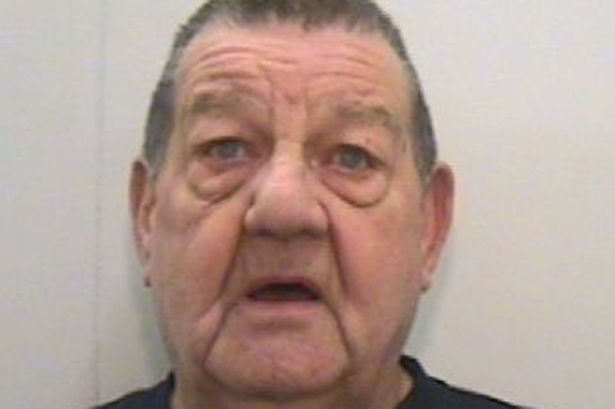 A paedophile who dragged an 11-year-old boy into a toilet cubicle in the Arndale shopping centre in Manchester has been jailed for life.
John Ferrier, from Wigan, was found guilty of rape at Manchester Crown Court. He had already admitted possessing what police called a "bladed article".
According to police, the 69-year-old approached the boy in the toilets on 18 October last year and asked him to come into the cubicle with him.
The boy refused and Ferrier forced him inside the cubicle and assaulted him.
Witnesses who overheard the assault ran to find security guards, who detained Ferrier for 30 minutes until police arrived, according to the Manchester Evening News.
The child then ran away when he saw Ferrier come out of the toilets. The boy was found three days later when he was tracked down by police with just a description of his school uniform.
Detective Constable Simon France, from the Serious Sexual Offences Unit, said: "I would like to commend the victim who with the support of his family and specially trained officers had the courage to come forward and tell police what happened to him.
"He is a young boy who has had a terrifying ordeal and it was not easy for him to admit what had happened.
"With his support we have been able to bring Ferrier before the courts and he will now spend a substantial period of time in prison.
"I would also like to thank members of the public and the staff at Manchester Arndale, as it was due to their quick actions that meant a dangerous man was stopped and arrested at the scene."
Ferrier carried out the attack while on bail awaiting trial for over the rape of another child.
The boy's mother told the Manchester Evening News: "I felt guilty because I normally picked him up but hadn't been able to because I had been ill.
"When the attack happened he was a lot quieter and we suspected something was wrong but had no idea about the attack until the police came.
"He has been doing a lot better and we are working through it as a family."