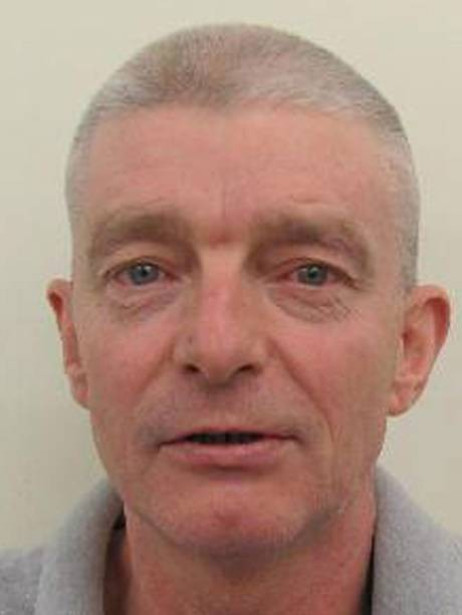 A good Samaritan has been stabbed to death after he rushed to help his neighbour, a convicted paedophile, from an assault in his own home.
Francis Cory-Wright, 87, an Old Etonian who recently served a 30-month sentence for sexually assaulting a 10-year-old boy 35 years ago, was confronted in his home in Little Gaddesden near Berkhamsted, Hertfordshire, by a man police believe to be convicted killer Ian John McLoughlin, 55.
The two are believed to have met in prison, where McLoughlin was serving a life sentence for murdering a gay man.
Neighbour Graham Buck rushed to Cory-Wright's home when he heard cries for help. Buck was stabbed to death.
According to witnesses, Buck, 66, was placed in a headlock and dragged into the kitchen, where he was stabbed.
A neighbour said: "He was stabbed and his throat was slit. It might have been a knife from the kitchen, I don't know.
"Another chap, who was second on the scene, ended up cradling the neighbour in his arms as he died. It's just awful."
Hertfordshire Police said: "It is believed that the victim was murdered after coming to the aid of a neighbour."
Cory-Wright was taken to hospital though his injuries were not serious.
McLoughlin was described by police as very dangerous and warned the public not to approach him. He was believed to be carrying a "substantial amount" of cash.
In 1983 he killed a 49-year-old gay man who had previously served time for paedophilia. McLoughlin was convicted of manslaughter after Len Delgatty was found strangled and drowned in his own blood. His had been skull smashed with a hammer.
In 1990, after his release from prison, McLoughlin killed his landlord, Peter Halls, in Brighton. It is believed the two men were having a sexual relationship.
Det Chief Insp Martin Brunning, who is leading the investigation by Bedfordshire, Cambridgeshire and Hertfordshire Major Crime Unit, said: "We urgently want to speak to Ian McLoughlin in connection with this offence."
"He is described as being a white male, around 6ft tall with greying hair.
"That day [of the assault on Cory-Wright] he was believed to be wearing sunglasses, blue jeans or possibly three-quarter-length trousers and a checked, short sleeved shirt with a button-down collar. He is of average build."