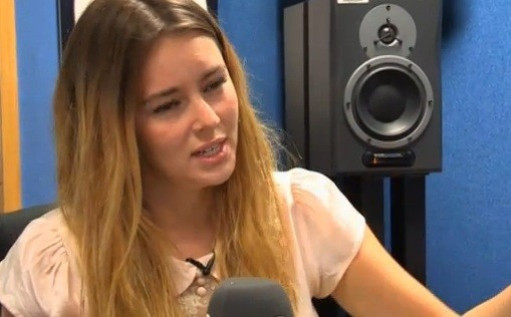 Page 3 superstar Keeley Hazel has surprised fans and critics by hitting out at the way the media portrays women.
The 26-year-old model, who earns a fortune by posing topless or scantily clad, said that the image of women in newspapers and magazines was unachievable for many.
"In page 3 and in my modelling pictures I look a completely different way from how I look in real life. It's this image of me which is so different from how I am, which is hard," she said.
"So it's like 'that's you' and it's not really how I look. The thing with the media I do have a problem with is that they have images of girls which are so unachievable.
"Models look so different in real life. So [many women] are striving for an image that's never going to happen. I do think there should be more normal-looking people, looking their best," she told the BBC.
Critics of tabloid images of topless young women said the practice contributed to a culture that made women feel inferior about their own bodies.
The Sun declares that its page 3 girls are not studio-crafted images of an unachievable ideal. It claims models with artificial implants do not make it to page 3 and images are not retouched in the edit studio.
Hazel cashed in on a public appetite for her bankable body with her 32F-24-36 measurements. In 2007, her calendar sold 30,000 copies. The following year, a special swimsuit edition of the calendar also sold well.