A man and woman from Florida were charged on Tuesday (24 January 2017) with almost 80 counts of animal cruelty after a fire at their house on 11 January resulted in the death of 53 pets. Jacquelyn Traum, 67, and Daniel Brantley, 55, were arrested for causing excessive harm, suffering and death to more than 50 dogs, cats, raccoons and parrots living in the house on Merritt Island, Florida.
A police investigation revealed that the pair were housing the pets in inhumane conditions that led to excessive stress and suffering for the animals.
The confined space meant that most of the pets were unable to escape the fire. A statement read: "The excessive number of animals being housed in the residence created severe overcrowding, which likely increased the effects of the fire and the subsequent loss of animal lives."
The Sheriff's office shared pictures of the squalid living conditions, showing floors strewn with animal droppings and rubbish.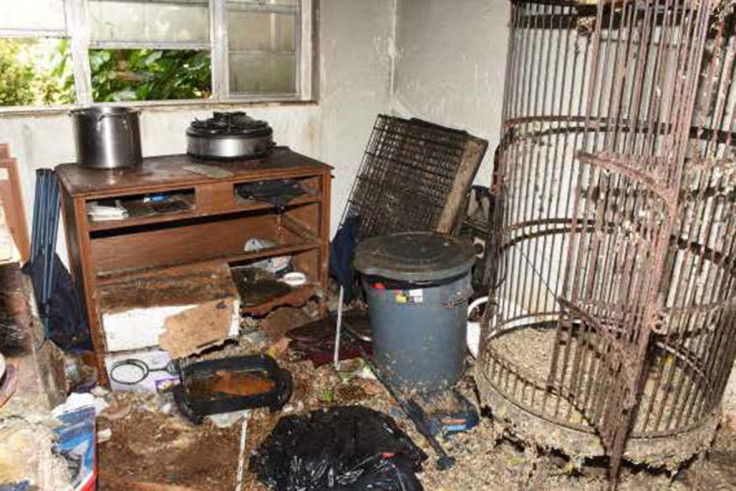 The police added that the pair had not sought veterinary care for four dogs with serious medical conditions.
Brevard County Sheriff Wayne Ivey said: "The inhumane conditions these animals were being kept and the amount of suffering they endured is unimaginable. The scene was very difficult for our Fire Rescue partners and our Deputies who tried to save as many animals as possible that were trapped inside the home."
Some 15 animals were rescued and taken to an animal care centre where they received emergency treatment.