A couple who met on the internet and discussed making pictures of children being sexually abused have been jailed.
Registered sex offender Paul Dent, from Newcastle, and a 25-year-old woman, who cannot be named for legal reasons, were arrested after the Metropolitan Police was tipped off that the woman had received messages from a man about him wanting to sexually abuse children.
The woman was arrested and her phone was seized and examined. Police found messages on the 'WhatsApp' messenger app from a man called 'Paul' encouraging the woman to sexually abuse two children aged five and eight months.
The woman was charged with conspiracy to commit sexual activity with a child.
Images of sexual abuse of the children were found on her phone that had been sent to 'Paul'. The woman was further charged with making indecent images.
Detectives established that 'Paul' was Paul Dent, a registered sex offender.
The 25-year-old woman and Dent both pleaded guilty to conspiracy to commit sexual activity with a child, conspiracy to commit sexual activity with a child and conspiracy to take indecent photographs of children in December.
They were both sentenced to six years in jail.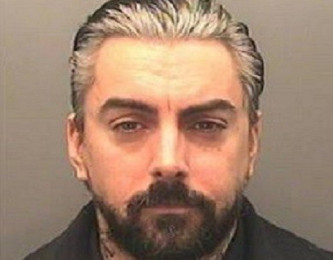 The case bears similarities to that of disgraced rock star Ian Watkins, who was jailed for 35 years after admitting to a number of charges including the attempted rape of a baby.
Watkins had also courted women to abuse children for his own gratification.
DC Nancy Smith from the sexual offences, exploitation and child abuse command, said: "In spite of being miles apart, thanks to the internet the two defendants were able to conspire to carry out sexual acts on young children for Dent's sexual gratification.
"Throughout the investigation the woman has blamed others around her but all of the evidence was gathered and convinced the jury otherwise.
"The sentence handed down reflects the gravity of the offending. The woman will be a registered sex offender indefinitely and Dent, who was already a sex offender, has had his sentence extended for an extra year."