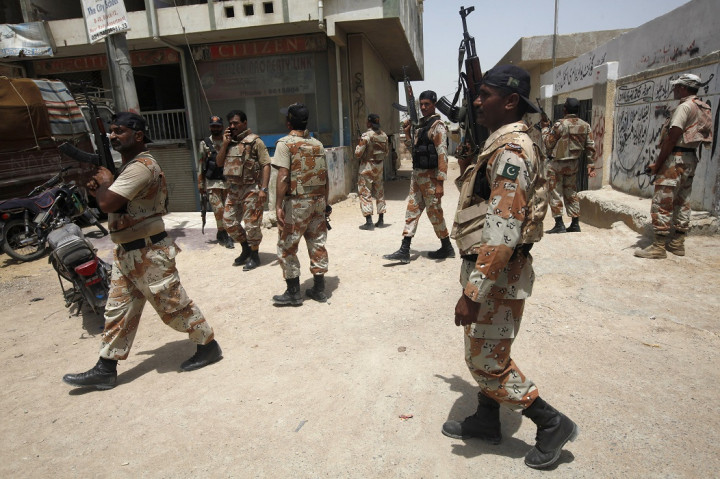 The Pakistani army says an Uzbek rebel who led the Taliban attack on Karachi airport has been killed in a series of air strikes on suspected Taliban hideouts.
Pakistani fighter jets carried out the strikes in the remote and mountainous Dehgan area in North Waziristan, a stronghold for Taliban and al-Qaida-linked militants near the border with Afghanistan. The army says at least 80 militants, many of whom were rebel Uzbeks, were killed.
The attack signalled the launch of a comprehensive operation by the Pakistani military. The number of people killed or injured in the strike has not been officially confirmed, but the Pakistani military said that one of the rebels killed in the attack was key commander Abdul Rehman.
Rehman was a suspected Uzbek leader of the deadly siege on Karachi airport, they added. He was said to be directly involved in masterminding the assault at Karachi's Jinnah international airport along with the Pakistani Taliban.
The militant group Islamic Movement of Uzbekistan had claimed responsibility for the commando-style attack where a squad of rebel fighters raided the airport earlier this month. Ten militants were among 38 people killed.
"Our valiant armed forces have been tasked to eliminate these terrorists regardless of hue and colour, along with their sanctuaries," the army said in a statement.
Meanwhile families in the area have been fleeing to other regions of Pakistan or across the border into Afghanistan as the anticipation and fear of violence and further air strikes grow, Sky News reported.
Tawab Khan, a villager from Boyapul, about five miles from where the airstrikes hit, told Sky News: "All the family members gathered in the yard in fear. We could hear big bangs but they didn't come from very close to our area."
Aziz Khan, a student who was escaping to Bannu with his extended family, said: "We are coming from Mir Ali because the situation there is very bad. Our schools are closed. The hospital is closed. The government is giving us great trouble."