Pakistan to charge CIA officials over drone attack murder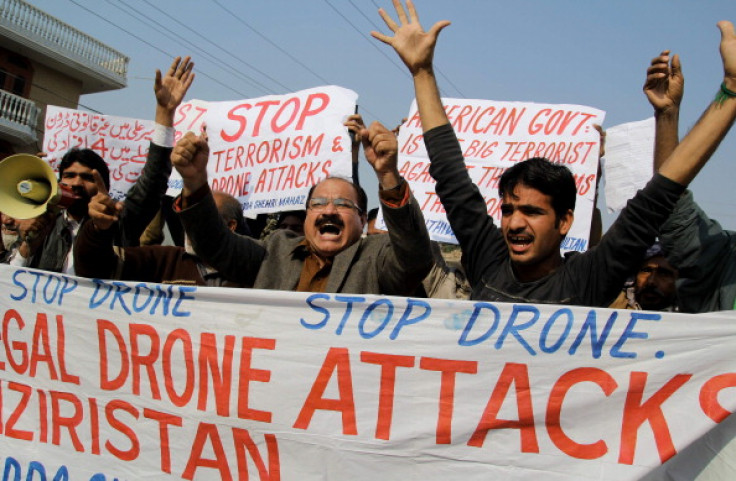 A Pakistan high court judge has ordered criminal charges to be pressed against two CIA officials for a 2009 drone attack that killed two people.
The charges are to be filed against CIA's former acting counsel, John Rizzo and ex-station chief Jonathan Bank.
The officers are to be charged with murder, conspiracy, waging war against Pakistan and terrorism, Justice Shaukat Aziz Siddiqui of the Islamabad High Court ruled.
"Bank fled Pakistan in 2010 after his cover was blown ...when a man named Kareem Khan initially threatened to sue the CIA over the deaths of his brother and his son in a purported 2009 strike," reported The Associated Press.
Neither Rizzo nor Bank could be reached for comment.
CIA spokesman Chris White told AP News the CIA will have no comment.
Since the drone program was ordered by two successive US presidents, there is little hope the US officials will cooperate.
The US has reportedly launched over 400 drone attacks in Pakistan since 2004.
Drone strikes have been cut down in recent years from 122 in 2010 to 22 in 2014 as the US and Pakistan work more closely towards resolving global counterterrorism issues.
Four drone attacks have so far been reported in Pakistan.
Pakistan's federal police needs to file charges against the two former CIA officials under the judge's order, however, they have so far hesitated considering the diplomatic ties between the US and Pakistan.
"Today's order is a victory for all those innocent civilians that have been killed in US-led drone strikes in Pakistan. I sincerely hope that authorities now will do their job and proceed against the culprits," said Pakistani lawyer Khawaja Naveed Ahmed.
© Copyright IBTimes 2023. All rights reserved.