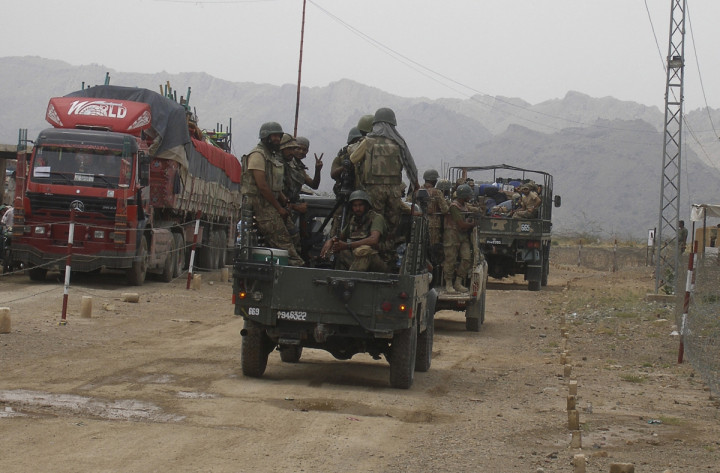 Pakistani forces are continuing their relentless airstrikes on militant hideouts in the mountainous North Waziristan region as at least 150,000 people are said to have already fled the area.
Helicopter gunships are bombarding the tribal area bordering Afghanistan in what has been dubbed operation Zarb-i-Azb or "Strike from Mohammed's Sword".
During an early morning attack on 20 June on militant hideouts in the Kutabkhel area of Miramshah, at least 20 suspected insurgents were killed, a security official told AFP.
The semi-autonomous region, a hotbed of Taliban and al-Qaeda militants, has come under intense attack by Pakistani forces after the peace talks between the two sides broke down.
Pakistan had announced a full-scale offensive against the insurgents following the Karachi airport siege, which was claimed by both Uzbek militants and the Tehreek-i-Taliban (Pakistani Taliban).
"Some 157,000 people have arrived in Bannu from different areas of North Waziristan," Arshad Khan, director general of the Federally Administered Tribal Areas (FATA) told the news agency.
The refugees include hundreds of women and children.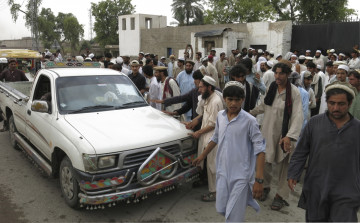 In another development, Islamabad has sought the extradition of the Pakistani Taliban chief Mullah Fazlullah from Afghanistan, where he is believed to be hiding.
During high-level talks with Afghanistan, officials representing Pakistan Prime Minister Nawaz Sharif called for extraditing the top militant, the most-wanted man in Pakistan, according to senior officials who spoke to The Express Tribune on condition of anonymity.
"The Pakistani Prime Minister Mian Nawaz Sharif and the Afghan side agreed that both countries should jointly fight all terrorists. Safe havens of terrorists should be dismantled and there should be a road-map to coordinate the joint struggle," a statement from the office of Afghan President Hamid Karzai read.