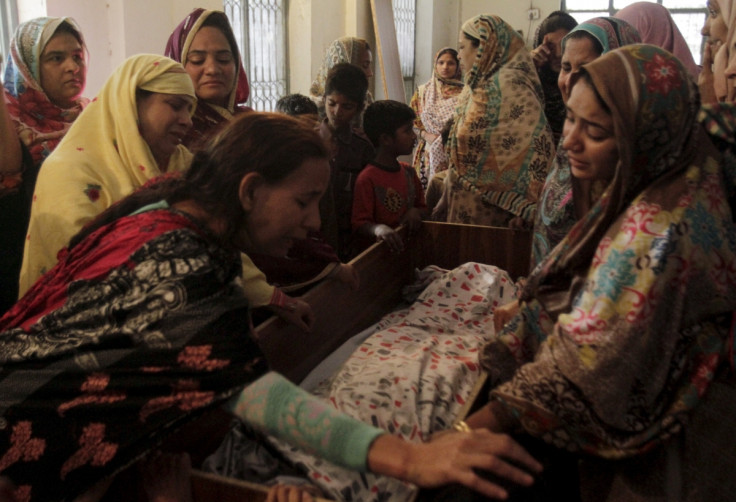 The suicide bomber who blew himself up in a public park in the Pakistani city of Lahore has been identified in local media reports as Mohammad Yousaf. The Easter Sunday explosion killed at least 65 people and injured over 300.
Yousaf came from the Muzaffargarh district in the central Pakistan, according to Dunya News, which published a picture of the purported terrorist's identification card. If correct, Yousaf was born in 1988, making him around 28 years old. Police also raided the homes of his family members, arresting four of his brothers and one of his uncles, the broadcaster said.
A breakaway Pakistani faction of the the Pakistani Taliban — Tehreek-e-Taliban (TTP)- Jamaat-ul-Ahrar, had earlier claimed responsibility for the 27 March bombing that was packed with people celebrating the religious day.
Ahsanullah Ahsan, a spokesman for the group told the Associated Press that the suicide bomber had deliberately targeted the Christian community when he blew himself up near the children's rides in Gulshan-e-Iqbal Park. "It was our people who attacked the Christians in Lahore, celebrating Easter. It's our message to the government that we will carry out such attacks again until Sharia Islamic law is imposed in the country."
Pakistan is a majority-Muslim state but has a Christian population of more than 2m. The country entered a three-day mourning period on 28 March.
It was the country's deadliest attack since the December 2014 massacre of 134 school children at a military run academy in the city of Peshawar that prompted a major government crackdown on Islamist militancy.
In a statement the Pakistani army said it was "resolved that we must bring the killers of our innocent brothers, sisters and children to justice." Lt Gen Asim Bajwa the director general of Pakistan's Inter-Services Public Relations (ISPR) Lt Gen Asim Bajwa said a number of suspects had been arrested in 28 March five operations across Punjab.
However, Ahsan warned that Jamaat-ul-Ahrar would strike again in the region. The group broke away from the TTP in 2014 following infighting between the top commanders, only to re-join in March 2015. It still maintains its own faction within the group.