Pakistan plane crash: Eye-witnesses report Flight PK661 burst into flames before crashing
Pakistan International Airlines confirm pilot made mayday call shortly before plane went down.
Pakistan International Airlines (PIA) have confirmed that a mayday call was made by the pilot involved in a plane crash that left 48 people dead on Wednesday (7 December), amid eye-witness reports that the plane burst into flames prior to hitting a Havelian mountain.
PIA chairman Azam Sehgal stated the mayday call came at 4.09pm (11am GMT) local time shortly after takeoff from Chitral enroute to Islamabad. The pilot reported a technical fault with one of the two engines but had seemed confident it could be resolved.
"We were confident that the plane could land with one working engine," said Sehgal, according to CNN. "I think that there was no technical error or human error ... obviously there will be a proper investigation."
All 40 passengers and 8 crew aboard Flight PK661, including singer-turned-evangelist-Muslim Junaid Jamshed and his wife, are believed to have been killed.
Eye-witnesses are now claiming the passenger plane was "on fire" before impact making impact with the mountain, reports Sky News.
"The way the plane crashed and broke into pieces, there is no chance of any survival," local legislator Sardar Aurangzeb Nalota told the broadcaster.
"The fuel tank is still on fire. the plane debris is scattered in the mountains and residents told me that it is completely destroyed."
The army said 36 bodies had been recovered so far.
There have been a number of deadly plane crashes in Pakistan in recent years. In 2010, 152 people died in a plane crash near Islamabad. Only two years later another crash in the region saw all 127 people aboard perish.
The European Union temporarily banned all PIA flights from Europe in 2007, aside from its Boeing 777 fleet, before lifting the restrictions in November of the same year.
In September 2014 PIA cargo flights were banned because of security concerns. The ban was lifted two months later.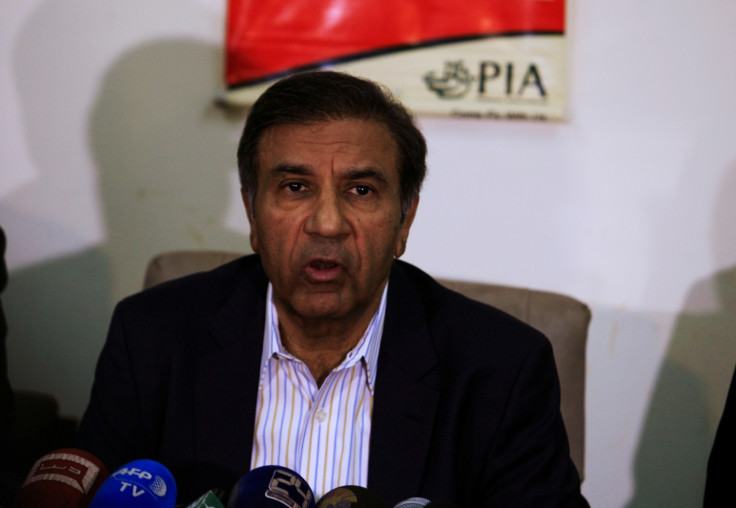 © Copyright IBTimes 2023. All rights reserved.