Pakistan: Police Officer Axes Prisoner to Death Over Blasphemy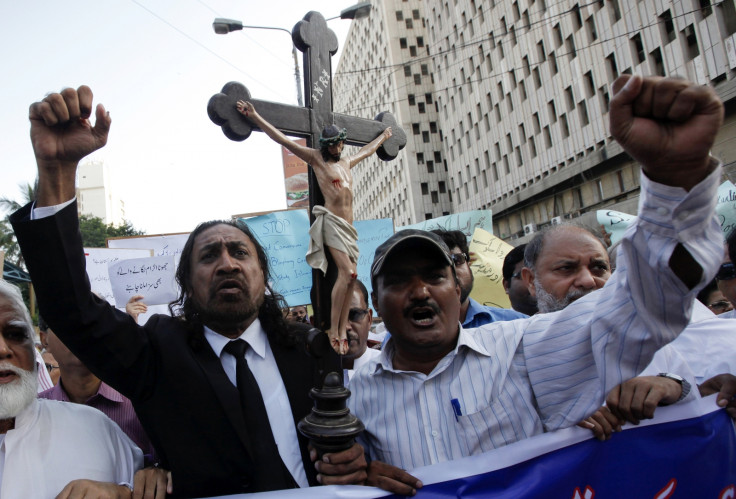 Days after a mob murdered a Christian couple accused of blasphemy, a Pakistani police officer used an axe to kill a man for allegedly committing blasphemy, officials reported on Thursday.
Fifty-year-old Tufail Haider who belonged to the Shia Muslim sect was arrested for allegedly making derogatory remarks towards the companions of the Prophet Mohammed.
Police officer Ali Raza in the eastern city of Gujrat told AFP News:
"Tufail was kept in the lock-up, but he continued uttering derogatory remarks and hurled abuse at policemen. He looked like a malang (wandering preacher) and seemed mentally imbalanced. Assistant Sub-Inspector Faraz Naveed, 36, became very angry on hearing the derogatory remarks against the companions of the Prophet (PBUH) and he killed the detainee with an axe in the lock up."
The accused police officer, Naveed, has been arrested and investigations are underway, said Raza.
An estimated 1,000 Shias have been reportedly killed over the last two years in Pakistan.
Shias comprise approximately 20 per cent of Pakistan's 180 million population.
Shias or Shiites are followers of Prophet Mohammed's son-in-law and cousin Ali, and believe he is Prophet Mohammed's successor.
Recently, a Christian man and his pregnant wife were brutally murdered for allegedly damaging pages of the Holy Book of Koran.
In another controversial case involving a Christian woman, Asia Bibi, who allegedly had an argument with a Muslim woman and made derogatory remarks about the Prophet Mohammed, lost her appeal against a death sentence last month.
In 2011, Pakistan's Punjab province governor, Salman Taseer, was murdered by his own bodyguard, Mumtaz Qadri, due to his vocal opposition to the blasphemy law in the country.
Taseer openly favoured Asia Bibi and condemned Pakistan's blasphemy law as a 'black law'.
© Copyright IBTimes 2023. All rights reserved.