Anti-government protesters stormed Pakistan's state television building, forcing the channel briefly off the air as they clashed with police and pushed closer to the prime minister's residence.
The violence comes as part of mass demonstrations led by cleric Tahir-ul-Qadri and opposition politician Imran Khan, demanding the resignation of Nawaz Sharif.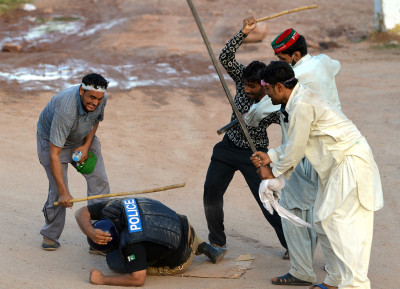 Over the weekend, clashes between protesters and security forces killed three people and wounded hundreds in running street battles in Pakistan's capital, Islamabad.
Khan and ul-Qadri allege widespread fraud in the country's May 2013 election, which Sharif's party won by a landslide. International observers had found no evidence indicating rampant election tampering.