Pakistan: Saudi royal on rare bird hunting spree despite court ban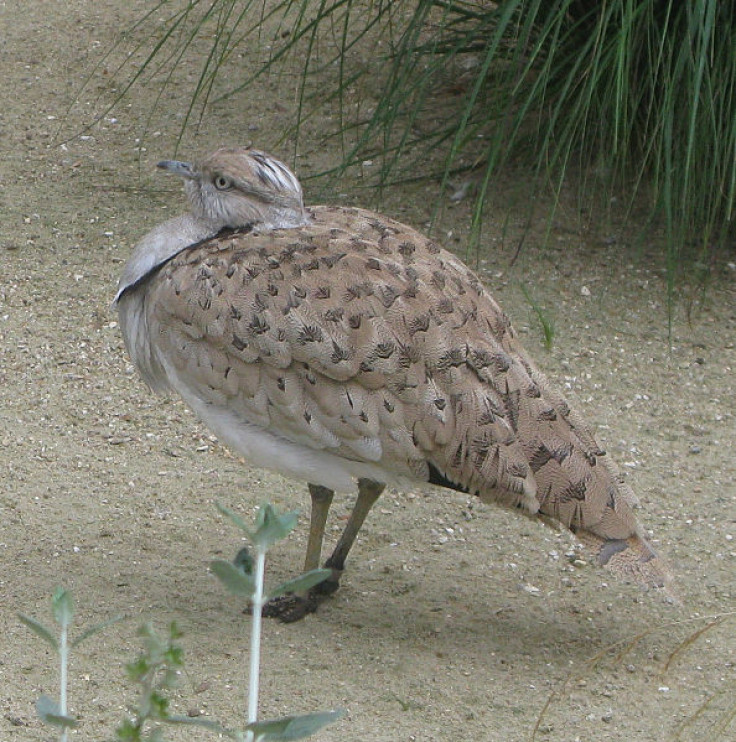 A Saudi prince is reportedly in southwest Pakistan on a hunting spree for rare birds despite a court-imposed ban, senior officials said on Monday (9 February).
A senior provincial government official confirmed the news and said a Saudi governor and his companions, "had arrived in Dalbandin (district) for hunting houbara bustard and it is confirmed that these dignitaries started hunting on Thursday."
Another official at the forest department said: "Arab dignitaries are engaged in hunting houbara bustard but our staff are not allowed to have access to their camp or accompany the hunting party. There is no knowledge that how many birds have been hunted."
The International Union for Conservation of Nature (IUCN) has listed the houbara bird on its "red list" of threatened species and said that less than 97,000 birds are remaining globally, reported Times of India.
A provincial high court in Baluchistan province of Pakistan cancelled all hunting permits in the province last November yet the Saudi prince and his companions are still being allowed to hunt, an official told AFP News.
The government, however, has denied the Saudi royals are in Pakistan for hunting and insists the foreign delegation is on a diplomatic mission.
"They have other kind of activities like inspecting Arab-funded development schemes and meeting tribal elders of the area as part of good will," said Obaidullah Babat, Minister for forest and wildlife.
Meanwhile, some 40 youth activists staged a protest outside the Quetta Press Club to condemn the hunting of houbara bustard on Friday (6 February).
Last year, news surfaced of Saudi Prince Fahd bin Sultan reportedly hunting and killing up to 2000 near-extinct houbara bustard birds in a three-week hunting safari holiday in Pakistan.
Despite houbara bustard birds being internationally protected under the Convention on International Trade in Endangered Species, Pakistan's federal government had issued special permits to the Arab prince granting him permission to hunt the rare birds.
© Copyright IBTimes 2023. All rights reserved.